Enhanced Assisted Living Facility
Providing the Level of Care You Need
By including enhanced assisted living services at Tennyson Court we expand the scope of care provided to our residents. As a licensed New York State Enhanced Assisted Living Residence, our facility is equipped to provide additional medical support at a greater level than assisted living. We continually strengthen our standards and operations to remain at the forefront of the assisted living industry.
Benefits of Enhanced Assisted Living Care
Residents who choose enhanced assisted living care are given greater assistance for medical needs. Along with our inclusive services, this can include anyone that needs help using their medical equipment, getting in and out of bed, or transferring from a wheelchair. However, there is still greater independence offered through enhanced assisted living than what skilled nursing care consists of. From scheduling the time of personal care, making their meals or joining communal events, residents largely retain independence. All in all, providing additional care through enhanced assisted living allows our members to enjoy more of their day with greater peace and comfort.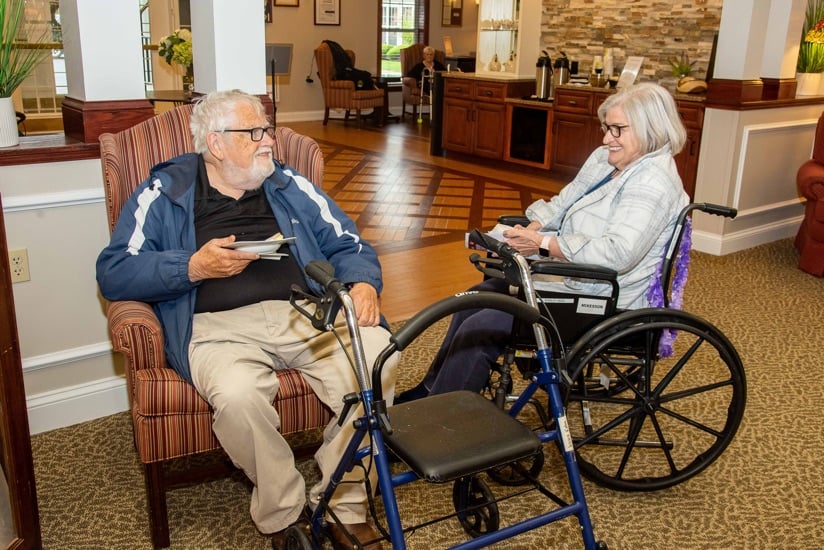 Additional Services Offered:
One-Person Assist with Transferring and Ambulation
Wheelchair Transfers
Oxygen Management
Foley Bag and Ostomy Pouch Management
Daily Vitals Monitoring
CPAP and BiPAPs Assistance
Contact Us Today!

To fully see what our community can offer, we warmly welcome visits! You can schedule a tour to view all the amenities on our campus and see if we would be the perfect fit for your loved one. To learn more about Tennyson Court's Certified Enhanced Assisted Living Care services, contact us today!

Contact Us
---
Service Areas: