Enhanced Assisted Living Services for Harris Hill, NY
Providing A Higher Level Of Care
Tucked away in an aging suburb of Buffalo, New York, is Tennyson Court enhanced assisted living. A short drive will get you there. This assisted living facility provides residents with the amenities they need to age gracefully and happily. It is a place where residents can live their best days with care and support. The facility offers care for Alzheimer's patients.
We Offer Much More Than Average Assisted Living Facilities
At Tennyson Court, we understand that many seniors have medical issues, including chronic conditions that make it necessary for them to take medication on a daily basis. However, as they get older, the decline in their cognitive abilities can make them forget about the medication they have to take or even take the medication wrongly. This is why we have nursing staff always around to offer medical support. As such, although we offer less care than a specialized medical facility, we provide much more than what you can expect in an average assisted living facility.
Additionaly, we try to allow the residents to do as many tasks they can do on their own to maintain a higher quality of life. This doesn't mean we let them live independetly. Rather, we are always very close by for assistance with new tasks, in addition to the tasks they already require assistance with. All of our service is provide with love and compassion, so they can age happily.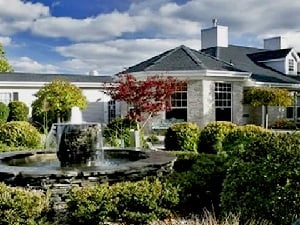 Additional Services Offered:
One-Person Assist with Transferring and Ambulation
Foley Bag and Ostomy Pouch Management
Oxygen Management
Wheelchair Transfers
Daily Vitals Monitoring
CPAP and BiPAPs Assistance
WE ARE HIGHLY FLEXIBLE
Out of experience, we at Tennyson Court know that the needs of every resident in our facility are somehow unique. This is why we are willing to personalize and customize our services to meet the unique needs of every resident. When your loved one comes to Tennyson Court, we want the quality of their life to increase and remain at as optimal of a lev
Contact Us
We proudly serve the Harris Hill, NY area with an enhanced assisted living facility. Harris Hill is a short drive away from our facility. So, you can come by and see for yourself within a short time frame.