Inclusive Services
Dining Services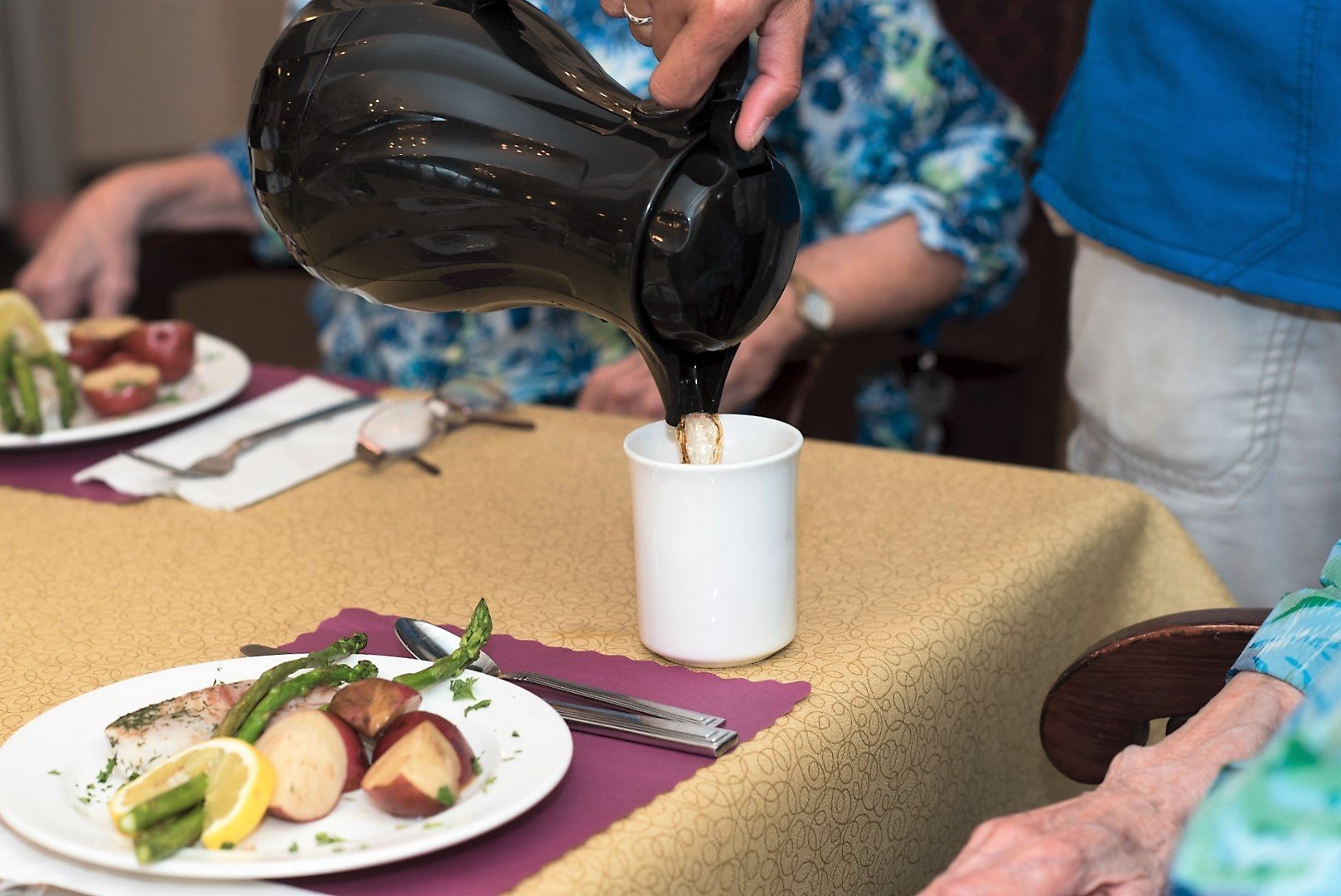 Those who seek a place for their loved one want the assurance of quality nutrition and meal options. Tennyson Court offers three well-balanced meals prepared in our centralized kitchen.
Each meal is served in the households in the dining room. Residents have two main entree choices for their meals as well as several alternative choices available on a daily basis. Our dietary staff is amazing with working with our residents and learning their food preferences and dislikes. Snacks, fresh fruit, coffee, and tea are always available in the resident's household kitchen.
We have a fully stocked fridge with juice, yogurt, milk, etc. in their dining room. The household pantry holds oatmeal, hot cocoa, coffee, fruit baskets, snack items, applesauce, cold cereal and bread. These items are available at all times for assisted living and memory care residents to enjoy!
---
Transportation Services
Our assisted living and memory care residents have access to transportation to and from Doctor's appointments.
Our service is available on Tuesdays and Thursdays from 7:30 a.m - 4 p.m within a 10-mile radius. If an assisted living resident needs to go past 10 miles, we're still more than happy to take them, but they will be charged for the extra milage at the current IRS reimbursement rate per mile.
We also offer free transportation services for our weekly activities outings! We go many places to shop and have lunch throughout the month.
---
Activities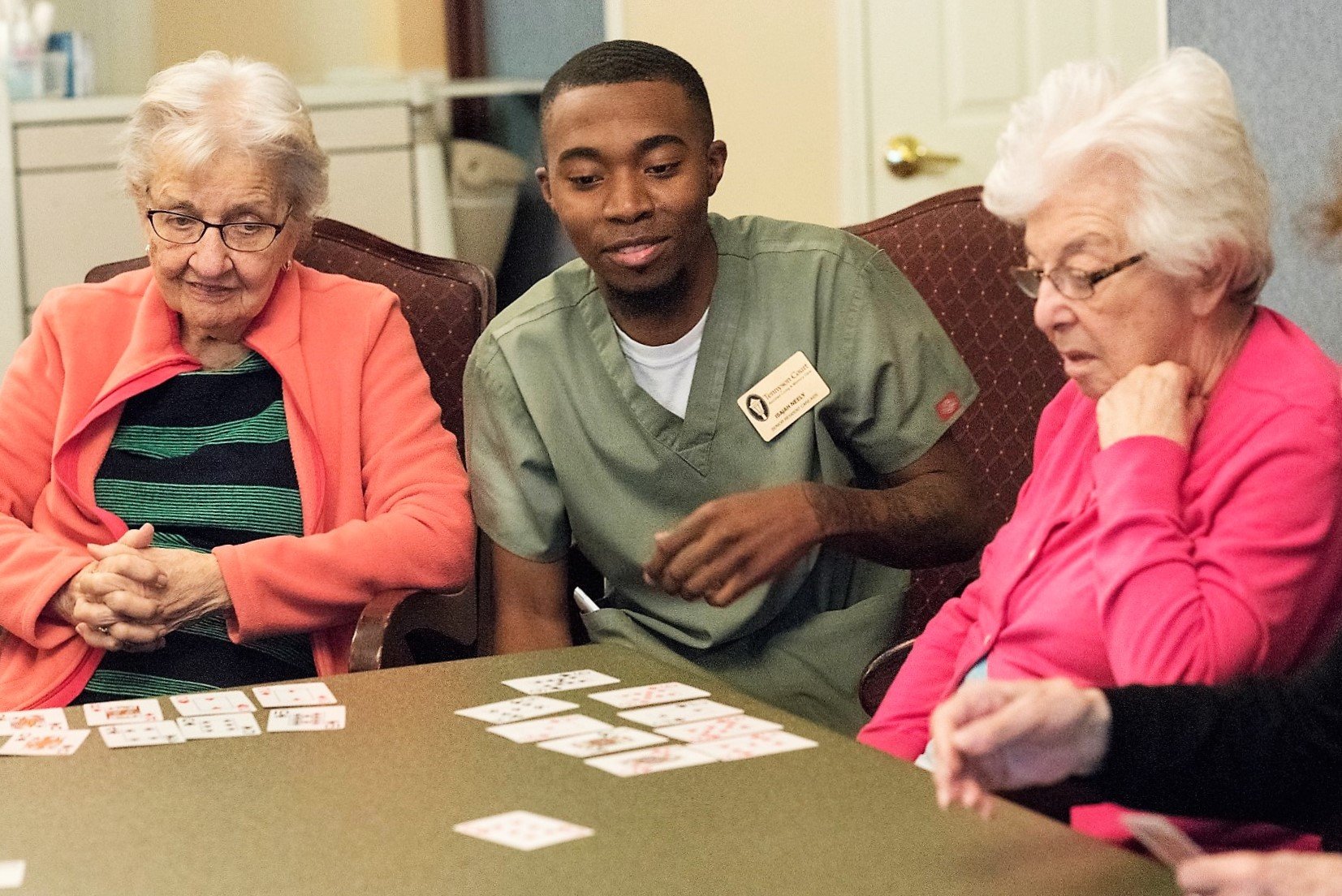 As we age, we need to make sure to keep our minds and bodies stimulated. Here at Tennyson Court, we understand that importance. We have an Activities Team specifically dedicated to ensuring we have multiple activities going on throughout the day, everyday.
We have exercise, stretching, and Tai Chi classes to keep the body engaged. We have trivia, Remember When, and Mind Stretchers to keep the mind engaged. We have a Men's Club, manicures, baking, art classes, ice cream socials, and happy hour to keep everyone engaged!
Don't forget about the outside trips that we take! We go out to lunch, shopping, and even to the casino!
Take a look at our calendar to view upcoming events!