Grand Island, NY Senior Care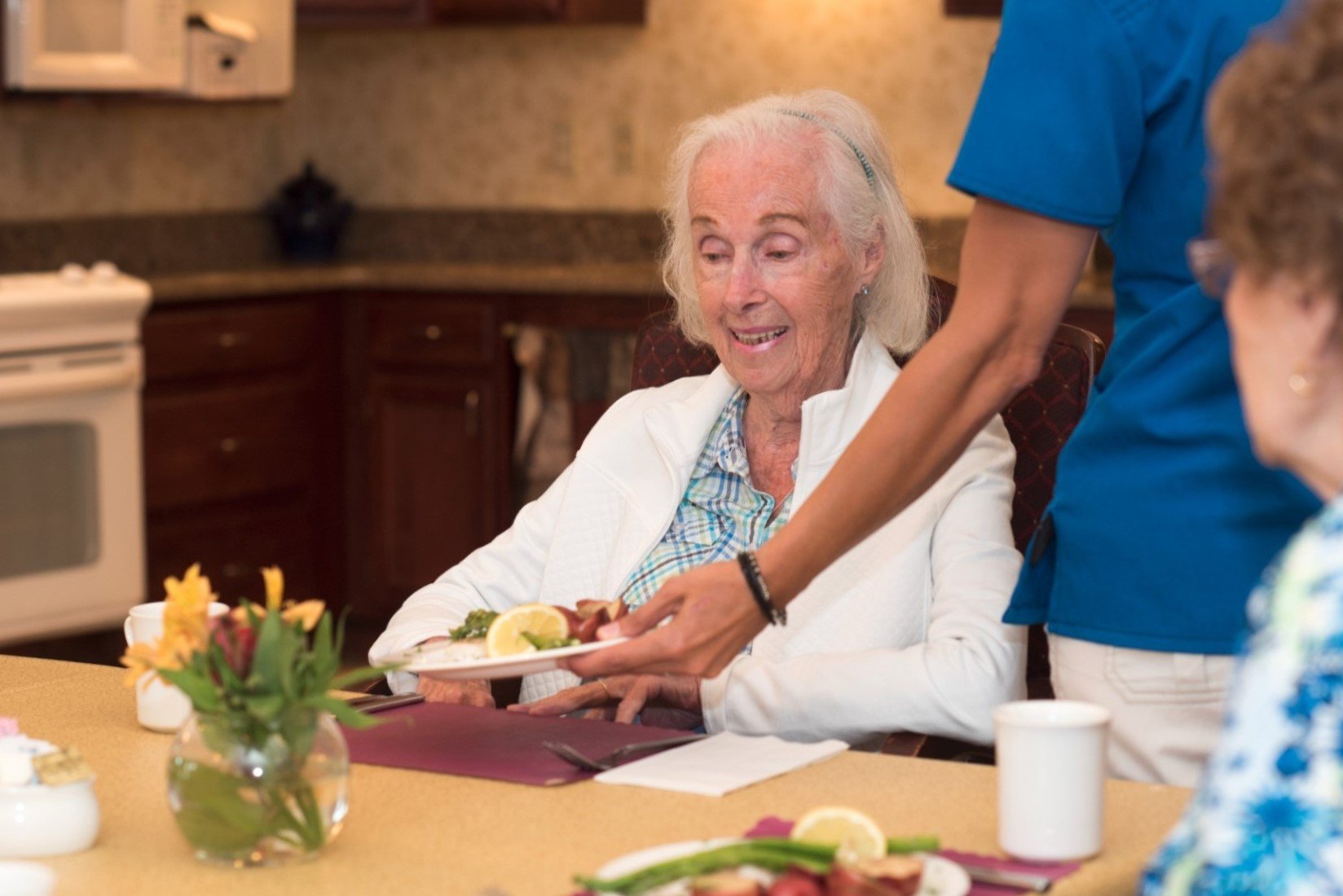 Any family that supports elderly members understands the importance of the quality of senior care. While every family tries to care for their loved ones, other responsibilities and circumstances can lower the quality of care your loved one receives. Especially with more serious health conditions like Alzheimer's and Dementia, your loved one may need a higher level of care from professional staff. At Tennyson Court, we provide several types of senior care in our secure campus that bring comfort to our elderly residents.
Our Services



This flexible type of care is available at Tennyson Court to relieve overburdened caretakers through temporary respite stays.

In separate residences on our campus, we offer memory care for individuals with Alzheimer's or Dementia. Learn more about our program today!

We offer comprehensive and healthy dining options, engaging activities and accessible transportation for all of our residents.
Home-Style Senior Care at Tennyson Court
At Tennyson Court, we make our residents feel like they are at home. We do the best we decorate our campus into a welcoming and uplifting place for our residents to enjoy. With the support of our inclusive services and engaging community, staying at Tennyson Court is a warm experience for many.
For a quality senior care facility near Grand Island, please visit Tennyson Court. Our staff prepared to offer advice for you during your search for a senior care option for your loved ones. Discover more about our facility and the services we offer through a guided tour or giving us a call today!

Contact Us