Grand Island, NY Memory Care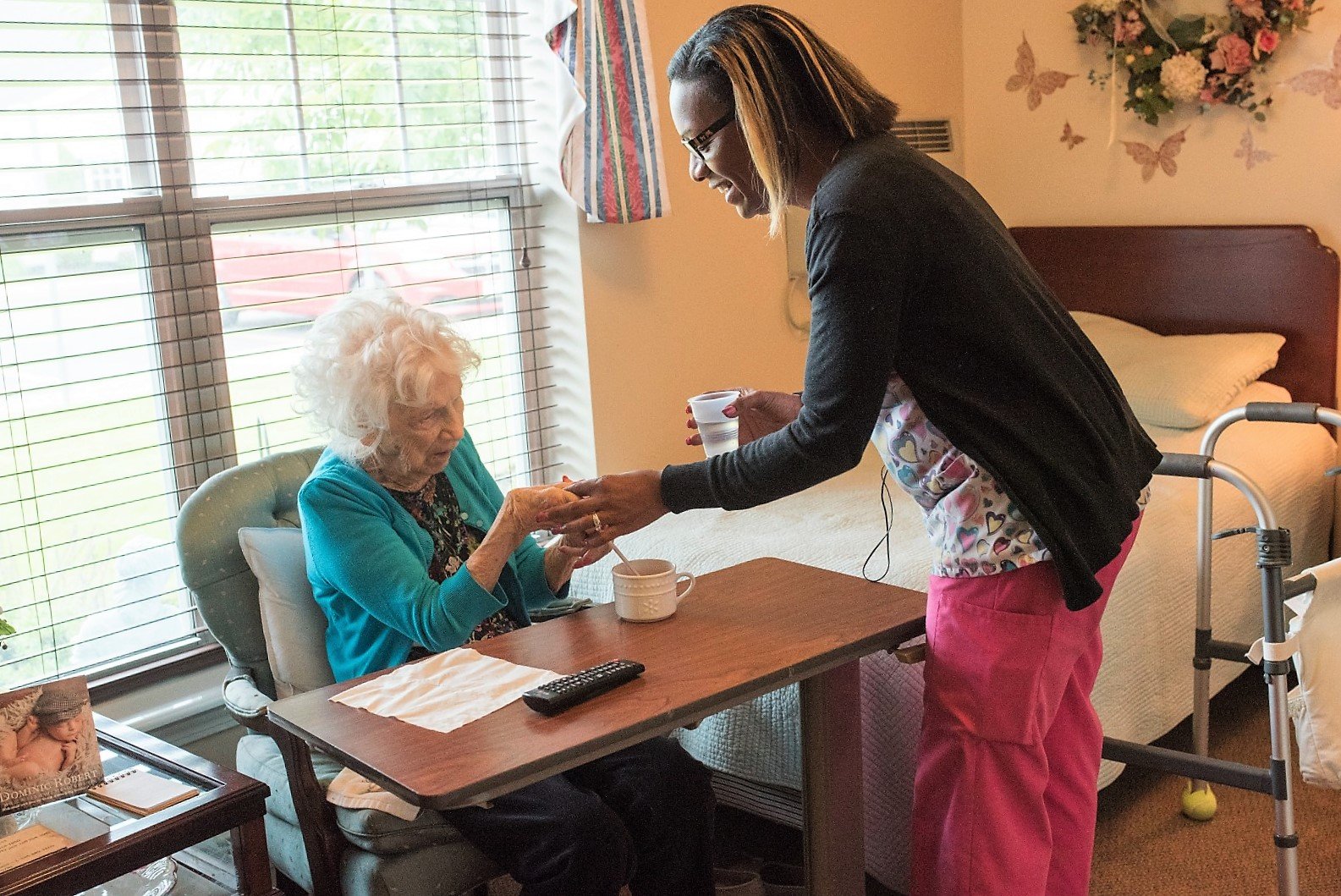 Here at Tennyson Court, we are committed to providing our residents with a safe, supportive memory care facility designed to enhance the health and well-being of those living with Alzheimer's, dementia and other memory issues.
Our resident care team has advanced training and extensive experience working with adults who have memory-related challenges. We've designed a unique, highly personalized memory care program that offers excellent staff-to-resident ratios in a modern, amenity-filled environment that looks and feels like home.
Safe, Supportive Memory Care Services
Safety is always the top concern with people who have memory care needs—that's why our dementia care facility has been designed with added features, including delayed egress doors, to minimize wandering.
Each of our comfortable, private rooms is equipped with a memory box to help our seniors identify their suite, while our in-suite emergency call system ensures that help is always close at hand. Our caring staff are available 24 hours a day, 7 days a week, and an LPN is on duty for 16 hours each day.
We make health care easier for both our seniors and their families with our optional on-site medical services and medication management, while the care of each resident is closely monitored by our dedicated dementia care coordinator.
Excellence In Dementia Care
As the leading provider of dementia care services in the Grand Island, NY area, we take pride in creating a comfortable, inviting environment for our seniors. Residents in our memory care program enjoy three homestyle meals served daily in our dining room, access to our on-site barber shop and beauty salon, and daily guided activities including exercise classes, movie nights and religious services.
Contact Us Today
To learn more about our memory care program here at Tennyson Court, contact us today to schedule your personal tour of our facility. We're here to answer any questions you might have about our program, the services we provide and how we can help make your loved one feel safe, secure and supported.