Grand Island, NY Respite Care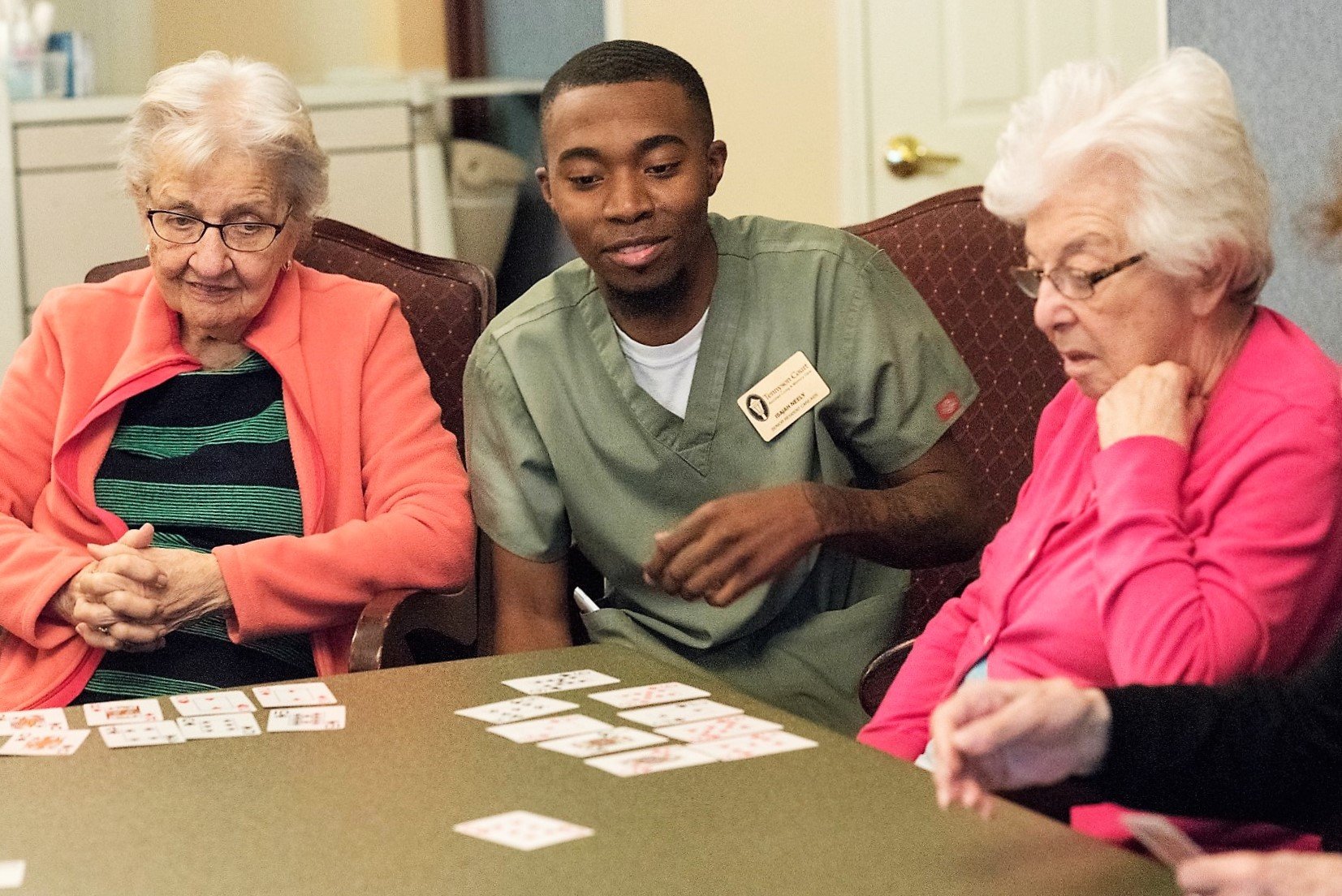 Here at Tennyson Court, our respite care facility is designed to feel comfortable and safe for every resident that stays with us. Even with a shorter stay, we try our best to make our living spaces as accommodating as possible for every resident. If you are looking for a respite stay of 30 days or more near Grand Island, consider Tennyson Court!
Welcoming, Engaging Respite Facility
When families trust us to take care of their loved ones, we do our best to address every need with compassion and respect. Not only does our modern respite care facility offer a wide selection of amenities, but we also create a comfortable space for our residents to enjoy socializing together. With family-style dining rooms, secure, landscaped outdoor spaces, private resident rooms, and an on-site barber and beauty salon our personal spaces are highly accommodating. We also offer daily activities that include devotional services, movie nights, gentle exercises, trivia, and outings to local restaurants, shops, and destinations.
Respite Services Provide Peace of Mind
Short-term respite stays are meant to provide caregivers relief so they can attend to any other matters and provide quality care following respite care. Families may face unexpected circumstances such as an illness, career change, or other situations that can make daily care for a loved one difficult to achieve. Our respite care services include three daily meals plus snacks, regular laundry and housekeeping, and medication management along with any other support for daily routines.
Contact Tennyson Court
To find out more about our short-stay options at Tennyson Court, contact our respite care coordinator today. Schedule a tour to visit our community near Grand Island and decide if respite care can help you!