Assisted Living Facility
Near Niagara Falls, NY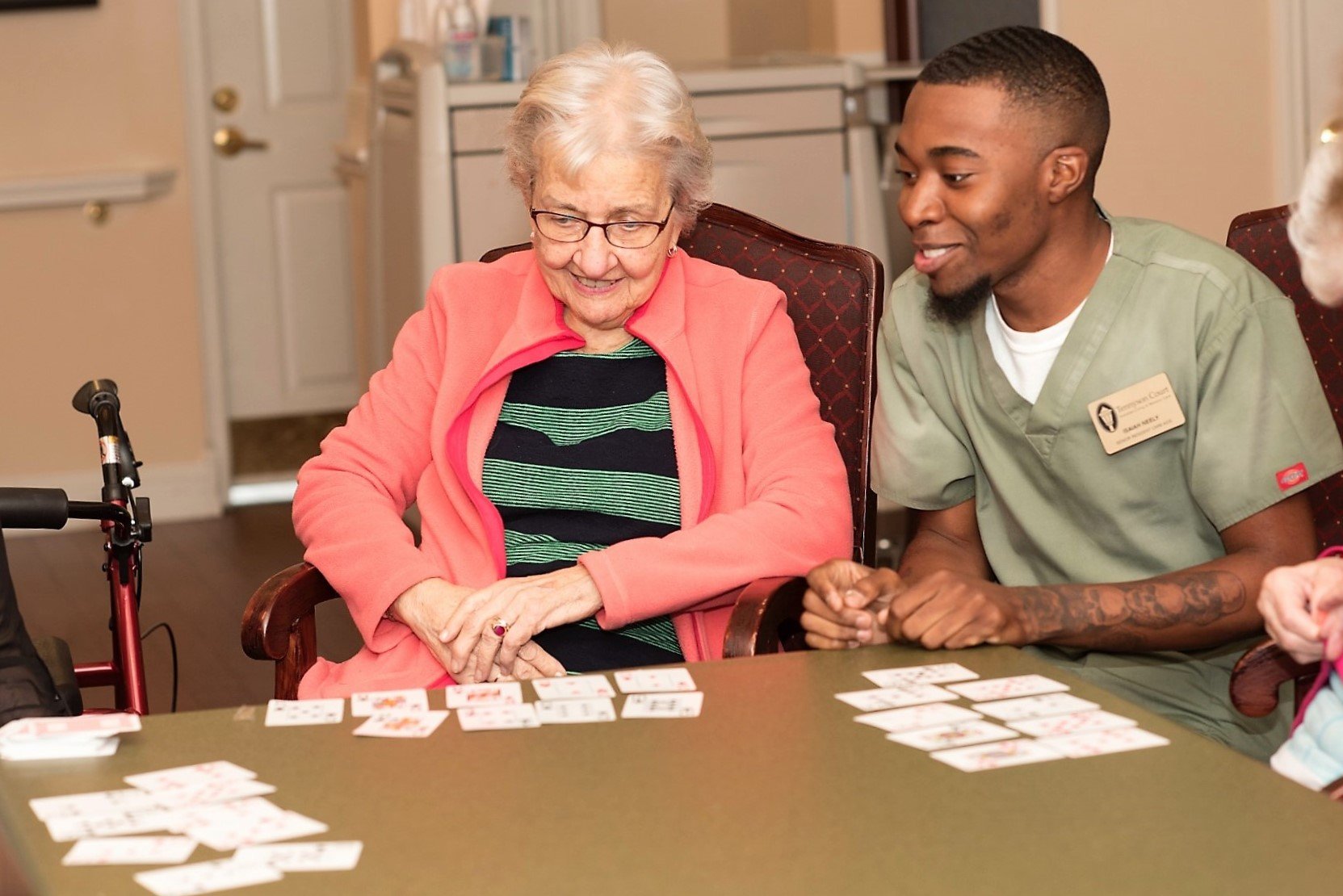 Here at Tennyson Court, we're committed to enhancing the quality of life for all our residents. Our assisted living home is designed to provide personalized care services that deliver the ideal mix of support and independence in a warm, welcoming environment. We understand the transition to our assisted living facility may be difficult. Still, we will help make the move as easy as possible so everyone involved can benefit.
Our dedicated care staff is available 24 hours a day, seven days a week to keep our residents safe and comfortable. At the same time, our beautiful assisted living facility invites residents to socialize, make new friends, and remain engaged. Our facility design is geared toward the community and easy access to assistance and care. From our tasty, home-style meals to our excellent staffing ratios, we're sure you'll find everything you're looking for in an assisted living home at Tennyson Court.
Regular Activities and Events
We believe that staying active plays an important role in the health and wellness of our residents - that's why we offer daily on-site activities, events, and day trips here at our assisted living facility.
Residents are encouraged to pursue their hobbies and join one of our many exercise groups, games nights, and regular ice cream socials. We also offer regular escorted outings to local attractions like restaurants, area parks, shopping centers, and even the casino!
There are also in-house religious services, including bible study groups, Communion and fellowship meetings to meet all their needs, not just physical and mental.
Personalized Care Services
Our caring, compassionate staff are available to assist with personal hygiene, bathing and grooming, while our weekly housekeeping and laundry service makes it easy for our residents to relax. Thanks to our in-suite emergency call system, help is always available. This allows us to provide the care your loved one needs in the capacity they need while creating a homey environment as we encourage socialization and participation in our routinely scheduled activities.
Our care doesn't end there though. Within 30 days of joining our assisted living facility, residents meet with our case manager to develop a personalized care plan that meets each resident's unique medical needs and preferences. Medication delivery is offered through our partner pharmacy.
Find the assisted living facility for your loved one
If you're in the Niagara Falls area and would like to schedule your personal tour of our assisted living home, contact us online or schedule a tour to see the facility for yourself. We invite you to see if this is the right place for your loved one to spend the next stage of their life.