Making the First Moves; 5 Steps Toward Transitioning into Assisted Living
Sunday, November 1st, 2015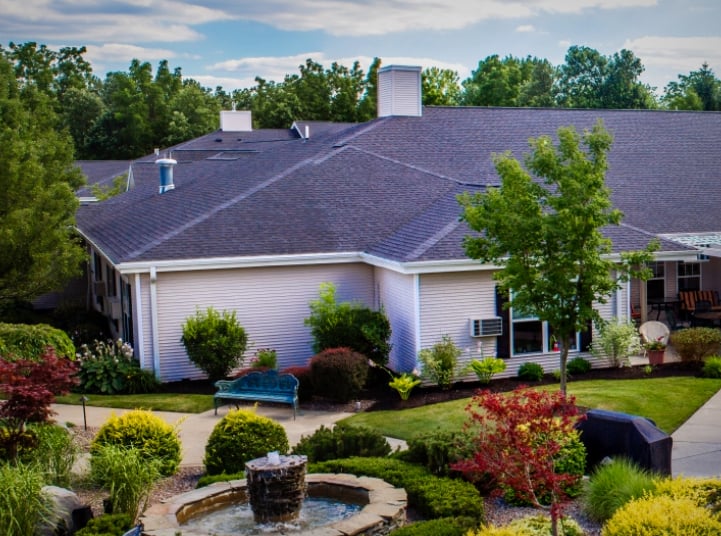 Some people are willing and able to care for their loved ones in their own homes when they feel it is necessary. For other families, the option to continue caring for their loved ones becomes too much, yet they still want the best for them. Assisted Living is a great alternative for those families to choose who cannot be there constantly for those who are not safe left by themselves. When our loved one's develop dementia or alzheimer's, assisted living becomes less of a choice, and more of a need.
The choice to move to assisted living is something both you and your loved one should be apart of, but you should be proactive in the search for their new home as well. If you think your loved one is ready for a change, or if change has become necessary, here are a few steps to follow to ensure finding the right assisted living in WNY.
Get Them Involved
To be certain of the true satisfaction of your loved one, talk to them! Make sure when you are visiting various senior care facilities in or around WNY, they feel comfortable in the new environment. You will be able to do the majority of searching on your own, but be sure to discuss what they are looking for. What do they want? What do they prefer? Then find a range of options for them to look at, and choose from, based on their preferences.
Look at Cost
Although we try not to think about it, money is a major factor when selecting the right assisted living. You, as the provider to your loved one's new home, need to make sure that you can afford to take a chunk out of your monthly budget. There are other ways to help cut the costs down, such as veteran's benefits or a home equity. Look into your loved one's healthcare, medicaid, and how else you can get creative to pay for senior care.
Visit.
Similar to a teenager preparing for college, a tour of the area gives a person best portrayal of how it is like to live there. No matter how extensive you may have looked into a place, the online representation of a community may be drastically different from the real situation. Plan a tour of Tennyson Court during your search for senior housing in Buffalo, NY. Sometimes visiting during a meal is best because it will be a chance to test the food quality and the environment, since many of the members will be out and about during this time. After taking the tours, narrow down your choices, and perhaps plan a follow-up tour. How is the social life? What are the other residents like? Do you like the way everyone is interacting?
Pick the Perfect Option
If it is you choosing for a loved one who is not capable of deciding on their own, or whether it is them deciding themselves, make sure everyone in the family is comfortable with the decision. Keep a healthy communication flow between you and your loved one in which you discuss the pros and cons of each place, eventually narrowing it down to one choice. Make sure to also check out some review websites such as SeniorAdvisor.com or Caring.com which provide first hand reviews and ratings to glance through during your decision-making process.
Make the Move
This is possibly the most difficult part of the process. This is where your loved one makes the physical move to their new senior home community. We here at Tennyson strive to make this difficult letting go process as seamless as possible for your loved one, and you. Eventually, the whole family must come to a consensus that this is the most responsible thing to do.
Tennyson Court is the assisted living facility you can rely on to confidently make the move and know that your loved one is in great hands.