Assisted Living Facility Near Hamburg, NY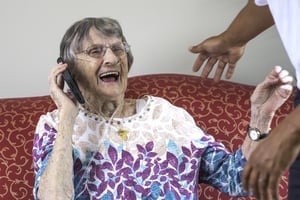 Looking for a welcoming, comfortable assisted living facility in the Hamburg, NY, area? Here at Tennyson Court, we're proud to provide exceptional senior care close to home that's designed to make your loved one feel safe, secure and supported. We aim to create a community for your loved one in a comfortable space for them to live safely.
Tennyson Court's Unique Design
We achieve this homey feel through design. Our building is designed with the residents in mind. Our home-style design provides them with their own space, and a communal area to gather and socialize. They can go to the living room area, dining room area, or paitos when desired. An aide station is centered in each home for quick access to help if needed.
We understand that the decision to place a loved one in an assisted living facility can be a difficult, daunting task, which is why we do all we can to help make the transition is smooth and enjoyable as possible.
From our caring staff to our restaurant-style dining room, landscaped courtyards, and personalized case management, at Tennyson Court seniors enjoy the perfect balance of independence, leisure, and comfort.
A Modern ASsisted Living FacilitY
Our modern assisted living home is fully equipped with the latest in safety features for seniors, including private and secured patios and courtyards, accessible bathrooms, and emergency call buttons in each resident room.
We maintain excellent resident-to-staff ratios, so assistance from our staff is always close at hand. There's always fresh coffee, tea, and fruit available, and our weekly housekeeping and room by room laundry service are available to all residents of our assisted living home.
Regular Activities and Outings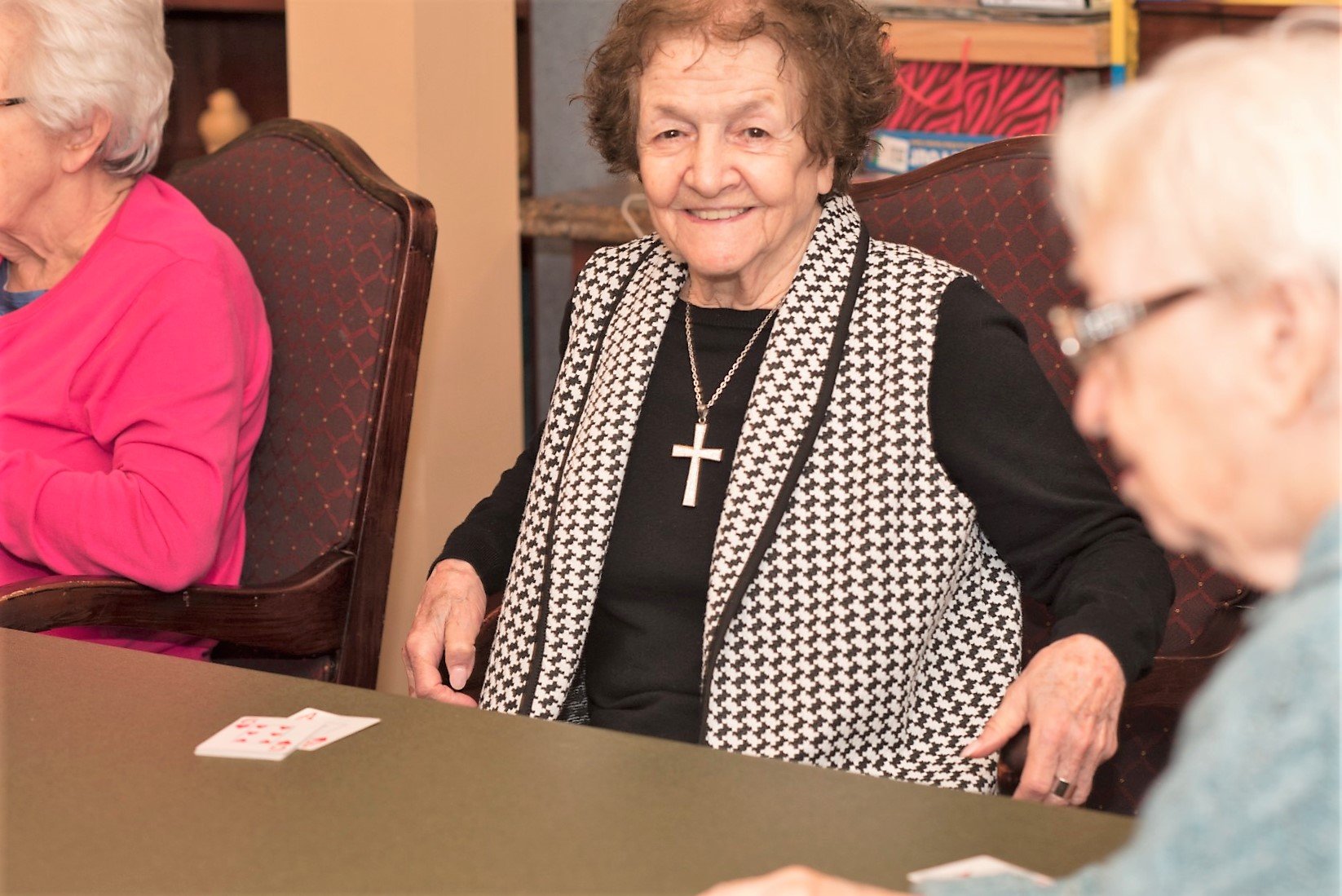 Live at Tennyson Court is all about enjoying each day and staying connected to the community. That's why we offer a full range of activities designed to promote health, wellness, and happiness among our residents.
Our calender of events includes complimentary trips to local destinations, including shopping centers, restaurants, and even the casino! There's also a variety of daily activities right here in our assisted living home such as table games, Tai Chi, ice cream socials, and our always-popular BINGO nights.
Complimentary transportation to medical appointments within a 10-mile radius is available during the week, making it easy for our residents to receive care from their current medical providers. Medication management is offered in-house, and our caring staff members offer assistance with basic hygiene, bathing and toileting.
Other Highlights of Living at Tennyson Court's Assisted Living Facility:
Personalized care plans
Excellent patient to staff ratios
Highly skilled and trained nursing staff
Homey-feeling dining services
A warm and inviting community
Visit the Assisted Living Home At Tennyson Court Today
To learn more about our unique, inviting assisted living facility, contact us today to schedule a tour! We understand that choosing a senior care home in the Hamburg area can be challenging - that's why we're happy to take as much time as needed to help you make the right choice for you and your loved one. Start learning about our facility today to get one step closer to finding the right assisted living home.