Hamburg, NY Respite Care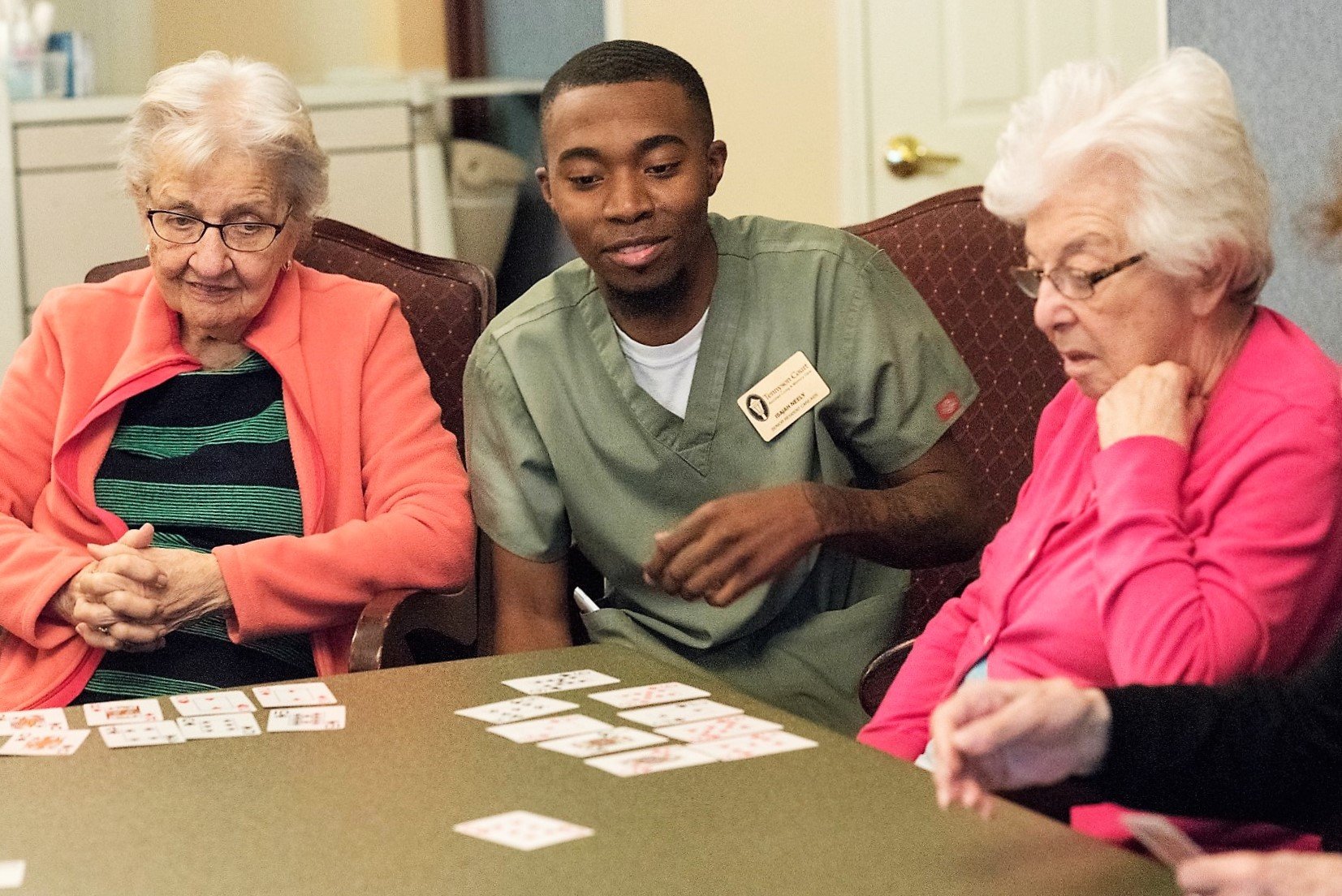 At Tennyson Court, we provide relief for caretakers in families with our respite care programs. Our respite residences are securely designed and beautifully maintained to provide the highest level of care for your loved ones.
Respite care is a short-term program, comprising of 30 days with options to extend care. During their stay, our residents receive care that covers their daily needs under the attentive oversight of our staff.
Welcoming Respite Care
At Tennyson Court, our staff closely watch over residents, responding to needs quickly and attentively throughout the day. From monitoring daily care routines to organizing social events, there are numerous opportunities for our residents to comfortably enjoy their stay with us.
Our modern campus also includes various features that fulfill the needs of our residents. We have spacious family-style dining rooms, landscaped scenery, emergency calling systems, and an on-site salon. We continually evaluate ways to improve our facility and add innovative measures to create industry-leading care at Tennyson Court possible.
Respite Services Provide Peace of Mind
While many of us wish to care for our elderly as much as possible, there are times when we may not be able to fully care for all their needs. Unexpected circumstances can happen quickly, significantly reducing your available resources to care for a loved one. Sudden illness, injuries, and career changes all need time to be managed, which may not be possible while caring for an elderly family member every day. In times like these, respite care may be the most beneficial to give you some time to adjust and be able to care for your loved one after a short time.
Our respite care services include three daily meals, healthy snacks, regular laundry and housekeeping, and medication management. We cover basic needs relating to grooming and toilet care as needed for our residents too. While respite care is a temporary option for many families, it can also help determine whether longer-term care may be needed in the future. Respite care makes it easier to decide whether assisted living care may be a good fit for your family and can be discussed at any time.
Contact TEnnyson Court
To find out more information about respite care here at Tennyson Court, contact our coordinator today. We encourage you to tour our campus and find out if we have everything your family needs!