Assisted Living Home Near East Aurora, NY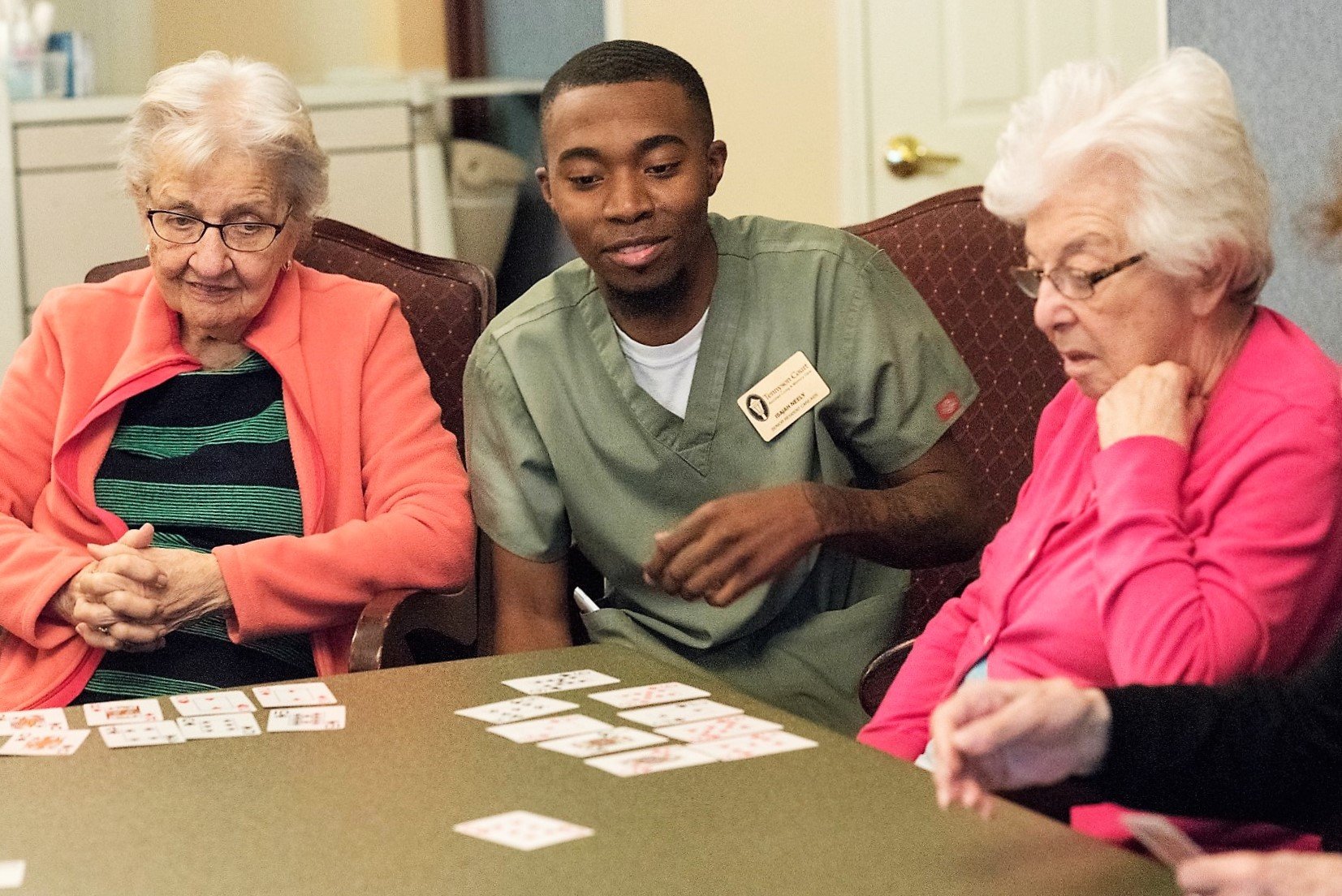 When you make the decision to move a loved one into an assisted living home, you may worry about the happiness and quality of life of that person. However, choosing a high-quality assisted living home provides a comfortable place for your loved one to get the care and attention they need while improving their quality of life. When looking for an assisted living home in the East Aurora area, make sure to call Tennyson Court. We realize this can be a very difficult decisions, but we want you to know that our staff provides excellent services to help your loved one live the best life they can. Please read some tips on how to get ready to transition to our assisted living facility.
ABout Our Assisted Living Facility
At Tennyson Court, your loved one will recieve assistance with daily activities as needed, while allowing them to still maintain their independence. This ensures that someone is available to assist them with tasks such as dressing, bathing, taking medications, grooming and more. Laundry services and weekly housekeeping are also provided, along with three well-balanced meals per day and a fully stocked household pantry that is always available. Visit our inclusive services page for more information on available amenities. The design of our assisted living facility plays a big role in the happiness of our residents. We have designed our facility to promote social culture among our residents, and to allow our staff to provide care much easier.
We also offer a variety of activities to keep every resident engaged and involved in our community. These can include shopping, lunch trips, Men's club, happy hour, religious services, ice ceam socials, and even trips to the casino!
Safe, Comfortable Surroundings
At Tennyson Court, the low ratio of residents to staff means that every resident will recieve plenty of personal care. We strive to keep everyone comfortable and to add to their quality of life during their time with us. Each resident will have a personalized care plan developed by our case manager, your loved one, your family and your loved one's doctor. This plan will remain under constant evaluation to meet your loved one's ever changing needs.
Contact Tennyson Court
If you have a loved one that may benefit from the assistance and support provided by an assisted living home, give us a call. We're the first choice assisted living facility in the East Aurora area. Schedule your tour today, or give us a call to learn more about our services.