Welcoming Assisted Living Facility in East Amherst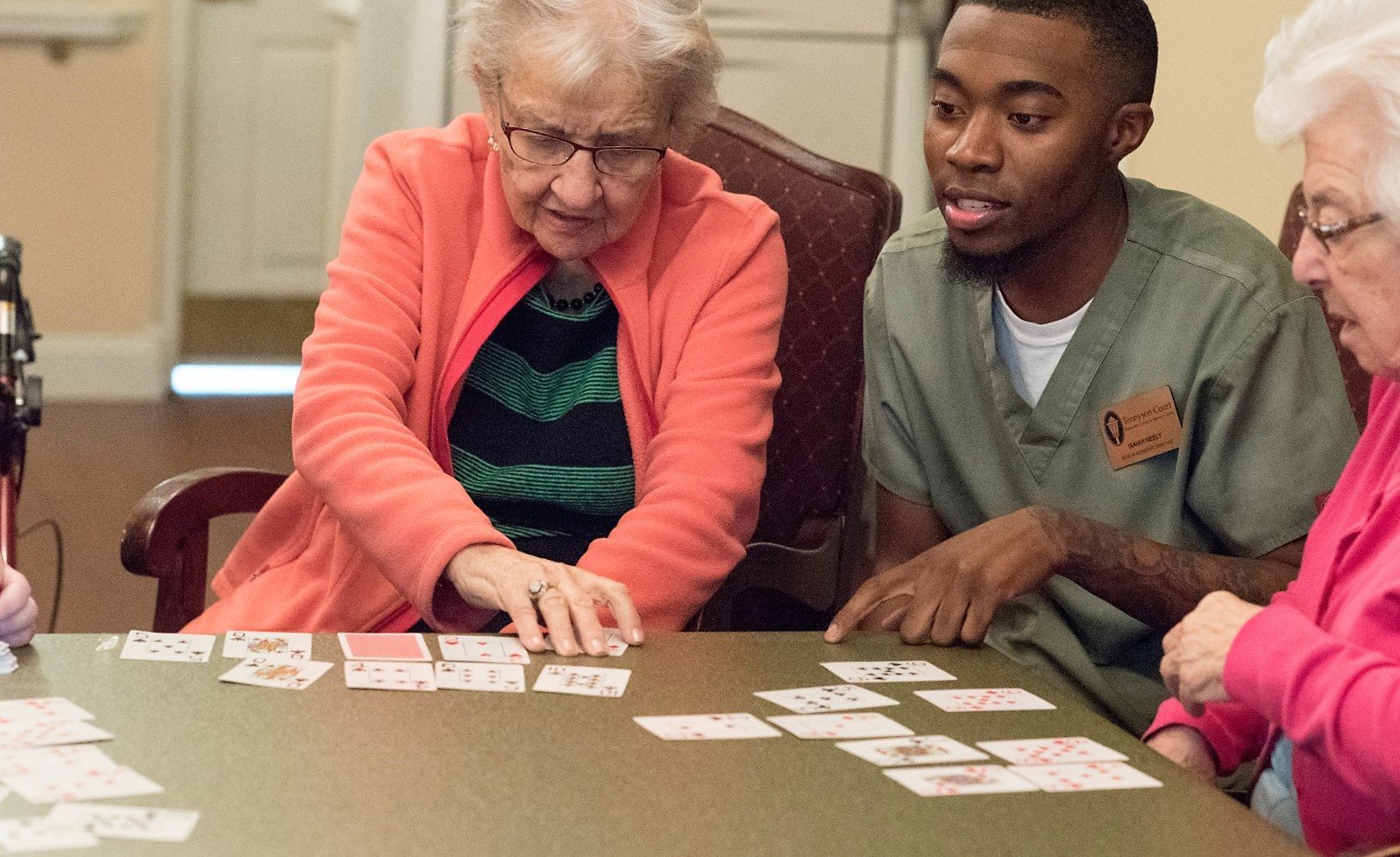 When you are searching for an assisted living home in the East Amherst area, be sure to contact Tennyson Court first! Our assisted living facility is designed to provide seniors with the support they need to feel safe and secure in a dignified, respectful and welcoming environment that quickly feels like home.
The design of our building promotes a social environment with a "homey" feel. The lodging arrangement also allows our staff to better care for all of our residents, getting to know them as individuals.
Senior Care for Your Loved One
We understand how difficult of a decision it can be to place your loved one in an assisted living facility. We believe that it will not only help them, due to the level of care we can provide, but it will help you by taking pressure off of you. We encourage you to read our information on the steps you can take to get ready for a transition to our assisted living facility.
Compassionate, Professional Assisted Living Services
Our modern, comfortable assisted living home is designed to create a safe, inclusive environment where our residents can thrive. Providing for our resident's medical, physical and emotional needs, we can be sure that they experience the best possible care and quality of life. Our facility includes amenities and features such as:
Healthy, well-balanced meals served three times daily
Resident activities such as lunch and shopping trips
An emergency call system
Weekly housekeeping and personal laundry service
Snacks and hot beverages are always available
An on-site hair salon for both men and women
We also offer medication management upon request, and our residents have access to on-site medical services through Mobile Primary Care.

Personalized Care Plans to meet patient needs
We believe in providing each one of our residents with care services that match their unique needs - that's why we take the time to develop individual care plans in consultation with every resident, their family and their medical providers. This specifically tailored care plan is regularly reviewed by our case manager and adjusted as needed to ensure our residents are comfortable and engaged and their ever-changing needs are met.
When necessary, care and assistance from our staff can be available 24 hours a day. Our low staffing ratios, personalized case management and goal to help each resident realize their full potential makes us the premier choice for assisted living facilities in the East Amherst area.
Find a Home for Your Loved One
To learn more a
bout our assisted living home close to East Amherst, contact us today! Our friendly, knowledgeable staff will help to answer any questions you may have. You can also schedule a guided tour to see our facility for yourself and determine if it's the right fit for your loved one.