Assisted Living Facility Near Depew, NY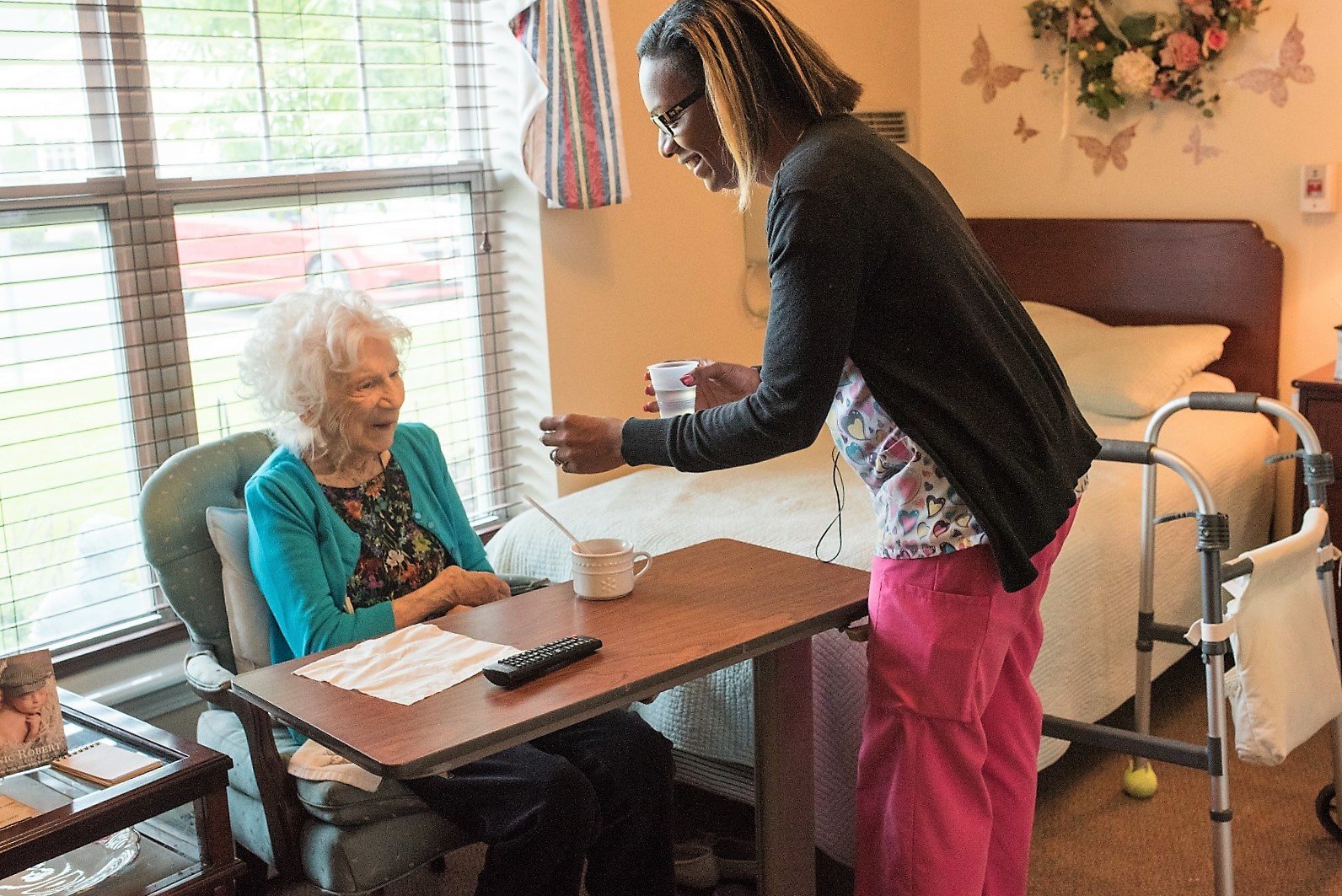 If you're looking for an assisted living home near Depew, NY, we're here to help. At Tennyson Court, we're dedicated to providing compassionate, professional care that is respectful, personalized and designed to deliver the ideal balance of support and independence for our residents.
Supportive, Personalized Care
We believe that every one of our assisted living residents here at Tennyson Court should be treated as an individual - that's why we begin our case planning process before admission to our assisted living facility.
Our case manager will create a personalized senior care plan in consultation with your loved one, family members, friends and medical professionals to ensure a seamless transition into our assisted living home. Once this care plan is created, we continually evaluate our services and adapt to meet the changing needs of our residents.
About Our Welcoming Assisted Living Facility
Here at Tennyson Court, we're proud of our modern, well-maintained assisted living home in the Depew area. Our senior care facility has been built to meet the needs of our residents, and it includes a wide variety of features and amenities such as:
3 Well-Balanced Meals with Alternatives & Choices
Assistance with Hygiene, Toileting, Bathing, & Grooming
Wanderguard System
Encouragement to Join Available Activities
On-site barber shop and beauty salon
We also offer regular staff-supported trips to the casino, restaurants and attractions, and we can assist our residents with transportation to medical appointments in our local area. In no time, your loved one will be feeling at home.
Help For Your Loved One, Help For You
We undertand how difficult of a time this can be for everyone involved. But once your loved one is settled in, you will realize the burden that is lifted off your shoulders. The burden of providing the necessary care comprable to an assisted living facility. Transitioning to our assisted living facility can seem scary, but we can help prepare you and provide you with opportunities to come visit your loved one. Keep in mind, your loved one will be welcomed into a wonderful community where they can socialize regularly and form companionships with the other residents.
Contact Us Today
To schedule your personal tour of our assisted living facility, contact us at Tennyson Court today. We're happy to meet with you and your loved ones, explain our senior care options and answer any questions you have about us and our assisted living home. Just a short drive from Depew, NY, getting a tour is easy.