Excellent Assisted Living Facility
Near Cheektowaga, NY
As loved ones age, it often becomes necessary for them to receive more care.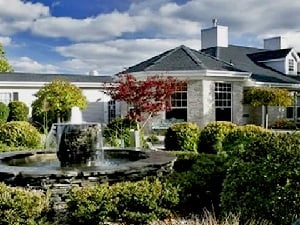 The time comes for them to find an assisted living facility to better meet their needs and help them maintain their quality of life. When you're in Cheektowaga, NY, you'll want a facility that's close by that provides comprehensive care.
It may seem like a difficult task, but the team at Tennyson Court Assisted Living and Memory Care is the team for it.
An Assisted Living Facility That Feels Like Home
When considering different facilities, there's a lot to think about: will they get the care they need? Is visiting easy? Are there activities to help them? There's no shortage of amenities to look for. At Tennnyson Court, we focus on providing those amenities while creating a community for your loved one to feel at home in.
What You Can Expect:
An on-site beauty salon and barber shop
Fully stocked pantry with healthy snack options
Always-open fridge featuring an assortment of juices & milk
Local transportation to medical appointments and recreational outings
Fully landscaped private patios
A calendar of activiites updated monthly
On-site memory care facility
And much, much more!
Personalized Care is Priority
In addition to all of this, we offer personalized care plans to ensure every residents' needs are met. These plans are designed to address physical and emotional needs, monitor medical conditions and optimize the health and wellness. This is perfect for our assisted living residents and a great benefit for our memory care residents with dementia or Alzheimer's disease.
Contact Us Today
Find out for yourself if Tennyson Court is the right fit for your loved one. Located just a short drive away from Cheektowaga, NY, it's easy to visit our assisted living facility. We'll also be happy to answer any questions you may have,

SCHEDULE A TOUR