Cheektowaga, NY Memory Care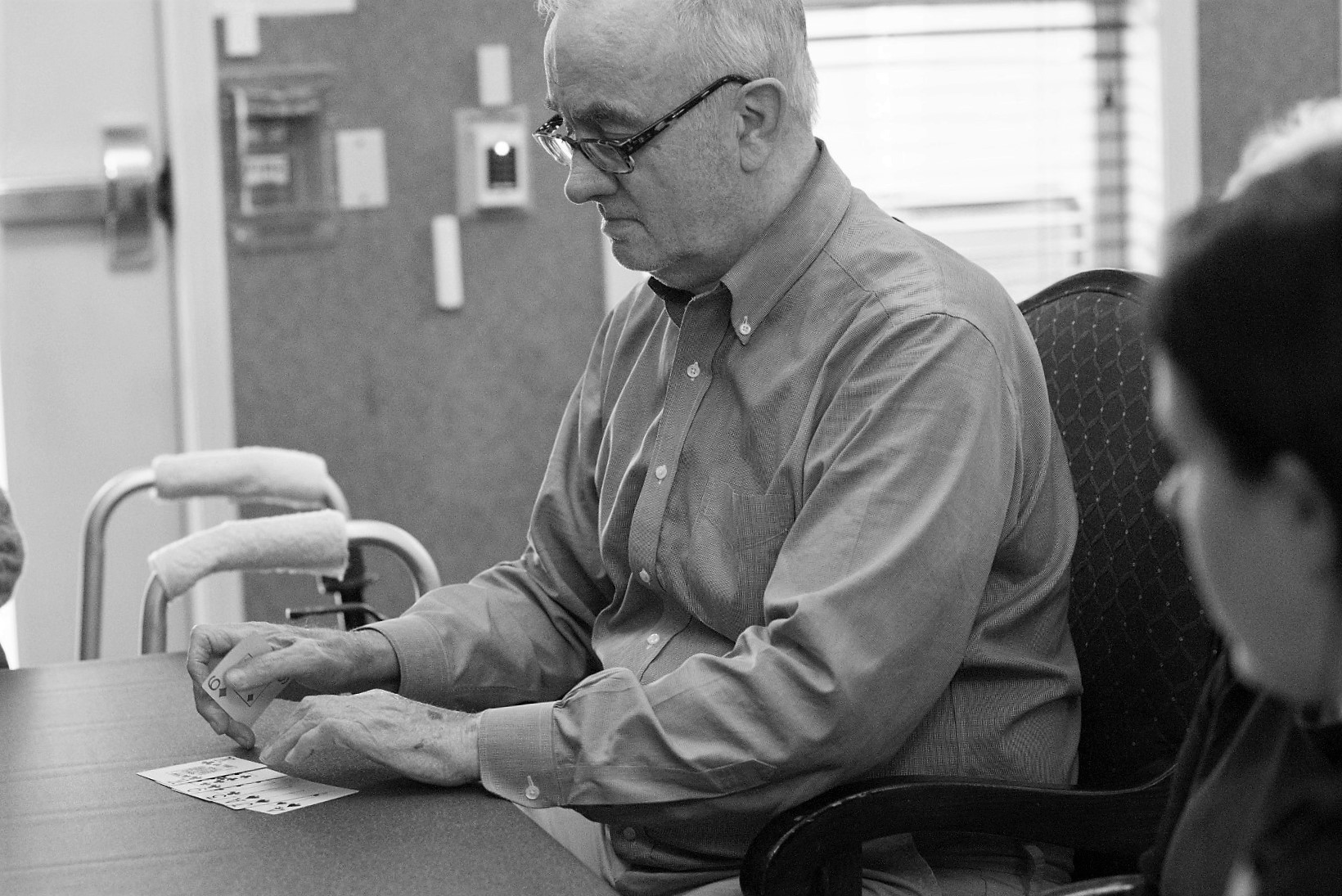 Alzheimer's and Dementia can make every aspect of life more challenging. At Tennyson Court, we understand the difficulties these issues pose and know how to properly combat them. Our memory care services are among the best in the Western New York area. If you live in the Cheektowaga area and have a loved one in need of memory or dementia care, make Tennyson Court your first call.

LEARN MORE
Specialized Services
At Tennyson Court, residents participating in our memory or dementia care programs receive specialized support designed to help with the specific challenges presented by memory difficulties. These residents live in one of three houses that hold only memory care patients. These houses are run by staff that are specially trained to deal with Alzheimer's and Dementia patients, and residents in this program will recieve more specialized and one-on-one care.
Dementia Care Program
It is not an easy decision to place a loved one in a memory care facility. At Tennyson Court, we aim to improve the quality of life of our residents, including providing events and activities tailored to the needs of each resident, to help boost their cognitive abilities. Let us handle the daily concerns and safety issues that will arise, so you can simply enjoy time spent with your loved one. While they are with us, we treat them like a part of our family and they will receive the best possible care.
Amenities and Services
In addition to our memory assistance program, we also provide a suite of exceptional amenities available to all of our residents. These services include:
Transportation assistance
Medication management
On-site or on-call medical personnel
Daily meal plan that can be customized to dietary needs
Hygiene and bathing assistance
Laundry and housekeeping services
Secured cottages with delayed egress doors to prevent wandering
On-site dementia care coordinator
Contact Us Today
If you have a loved one with Dementia or Alzheimer's in the Cheektowaga area, contact Tennyson Court today. Our friendly staff member will provide you with all the details you need to know whether or not our memory care program may be right for your loved one.

CONTACT US