Assisted Living Home Serving Amherst, NY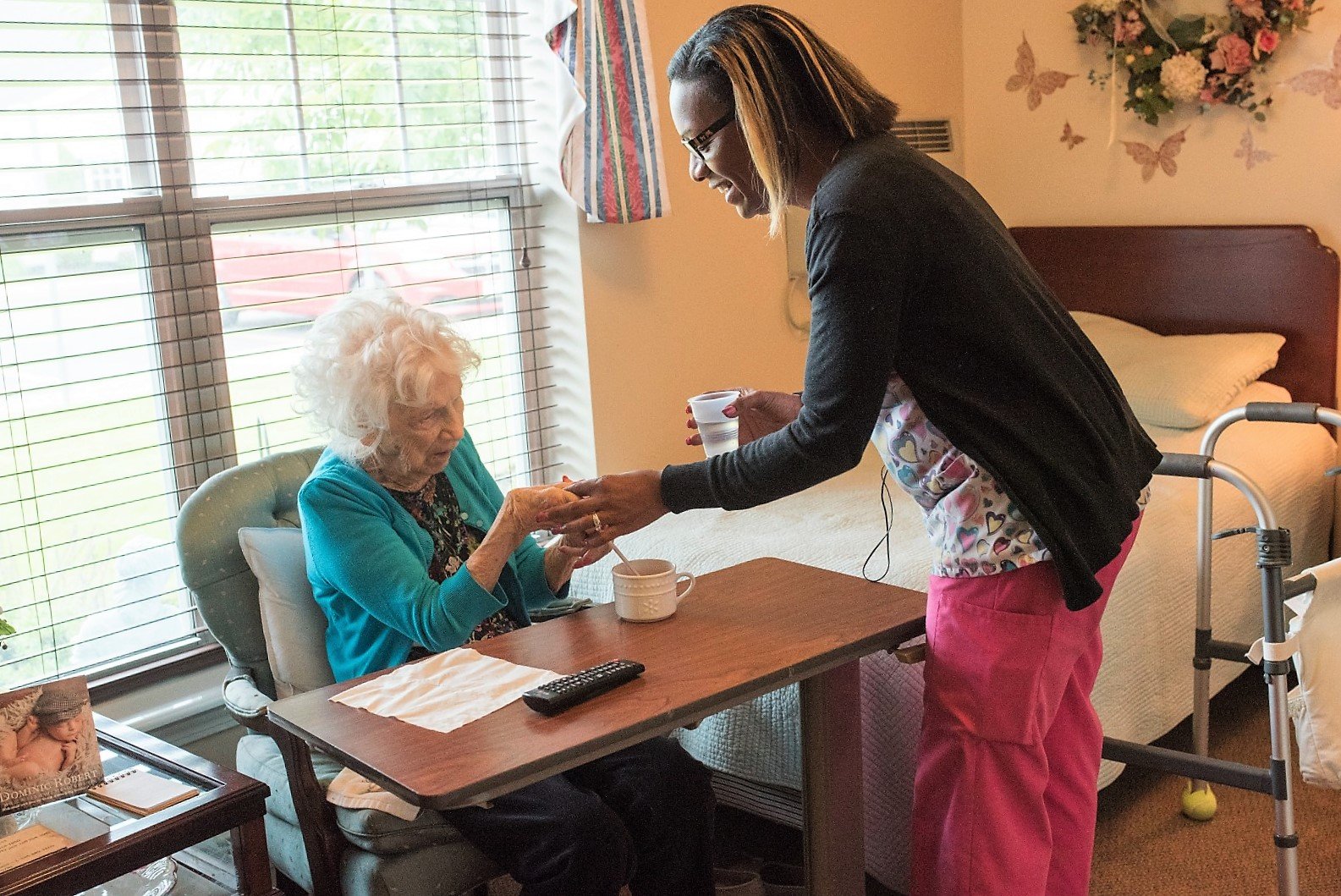 Quality of life and dignity are the dual tenets that make up the care offered at Tennyson Court. Our assisted living facility services help our residents enjoy their days in a comfortable environment that is safe, healthy and pleasurable.
Your loved one will find themselves in good company, with plenty of opportunities to engage in activities they enjoy. When they need assistance, the staff at Tennyson Court is always available to provide it in a respectful fashion. If you're considering the services of an assisted living home in the Amherst area, Tennyson Court is the residence you should choose.
Services & Amenities
We understand that providing high quality of life means offering a wide range of services reinforcing feelings of comfort, care and community. The residents at our assisted living facility benefit from all of the following and more:
Fresh snacks and drinks available at all times
Healthy, varied meals, which take into account dietary restrictions, available 3 times a day
Full laundry services
Weekly housekeeping services
Daily on-site activities
Beautiful, secure patios and courtyards
Regular local shopping and lunch trips
Care and support available 24 hours a day
Assistance with activities of daily life, such as dressing and maintaining personal hygiene
Medication management
Partner pharmacy which provides medication promptly
Emergency call system
Personalized care plan
Everyone at our assisted living home receives personalized care and support that meets their needs and desires. This allows residents to maintain as much independence as possible while still receiving assistance that they need. Care plans are reviewed and maintained every 30 days, to meet the changing needs of your loved one. We want our residents to live their lifes to the fullest and excel as best as they can, which is why we aim to go above and beyond in the services that we provide.
Our ASsisted Living Facility Staff
At the Tennyson Court, we are incredibly proud of the highly caring staff we employ. Our staff members take the time to really get to know the residents living here so that they can provide the best possible experience. All staff members are approved by the NYS Department of Health before being hired. Each staff member is given a detailed orientation and training of our care expectations and regularly in-serviced to develop greater skills. We are also an enhanced assisted living facility, providing top-quality care for your loved one.
Contact Tennyson Court
If you or a loved one in Amherst, NY, needs the support and care that can only be found in a high quality assisted living home, contact Tennyson Court today to schedule an appointment today, and a friendly staff member will help you get started.