Alzheimer's Assisted Living Facility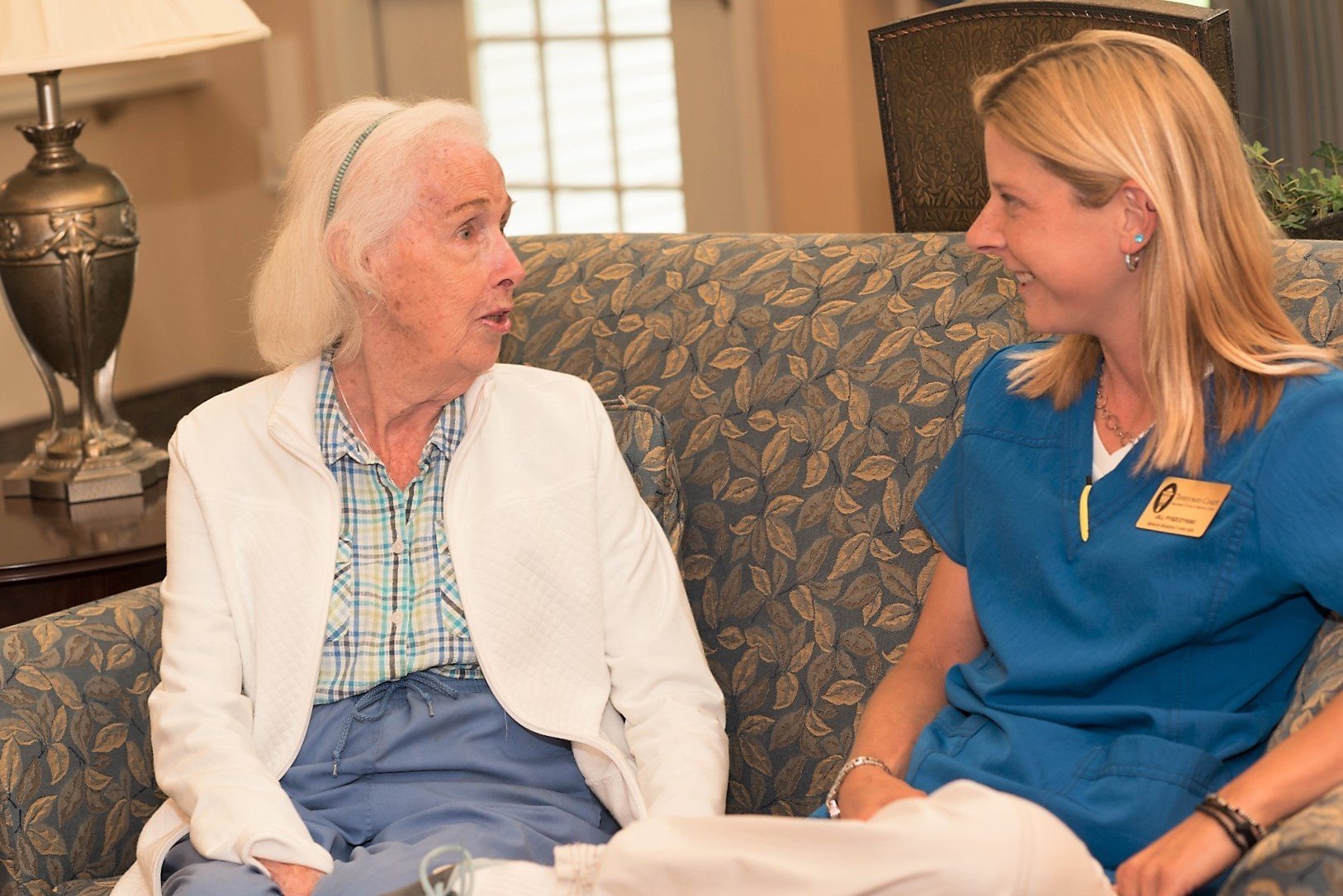 Alzheimer's is an extremely difficult illness for an affected person to go through. Daily tasks, relationships, self-care, and so many more segments of life become hindered. As this happens and progresses, more and more care is needed. We understand how difficult of a situation it can be to watch a loved one go through this. When caring for your loved one no longer becomes a task that can be done on your own or with other caregivers, Tennyson Court will be here ready to help.
One of the benefits of our assisted living facility is our full-service memory care homes. Here, our residents with Alzheimer's receive special, individualized care from our expertly trained, and compassionate staff. Our residents are given many opportunities to excel in their lives through social gatherings, games, exercise, and proper, professional Alzheimer's care and treatment. We understand that our Alzheimer's patients' journeys are more challenging and we do all we can to be there for them, care for them, and provide a space where they can be comfortable and continue to live their life as best they can.
MEMORY CARE Services Offered:
24/7 Supervision and Care Available
On-Site Nursing
Medication Management
Weekly Housekeeping and Room-by-Room Laundry Services
Partner Pharmacy – We Order and Manage Medication Delivery
Resident Activities Throughout the day and weekends
Lunch and Shopping Trips
Emergency Call System
Private and Secured Patios and Courtyards
Personalized Care Plan
Excellent Staffing Ratios
3 Well-Balanced Meals with Choices and Alternatives
Assistance with Hygiene, Grooming, Bathing and Toileting
Meal Assistance with Cueing
Memory Boxes (these are decorated to help the resident identify their room)
On-site Beauty Salon/Barber Shop
Delayed Egress Doors to Prevent Wandering
Contact Us
Please contact us today if you have any questions. We can provide you with a guided tour so you can experience the wonderful community at Tennyson Court. We hope that we can be a solution for you and to help lift the burden off your shoulders, knowing that your loved one will be cared for and properly treated.
Our Service Areas:
Amherst
Buffalo
Cheektowaga