Top Alzheimer's Care Near Orchard Park, NY
Take care of your loved one with Alheimer's by placing them in a facility specialized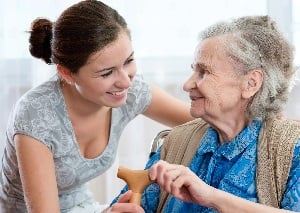 in providing top notch Alzheimer's care. At Tennyson Court Assisted Living and Memory Care, we offer personalized care to those with Alzheimer's care and dementia, offering the round-the-clock care that they need.
About Our Alzheimer's Care
With excellent staff to patient ratios, personalized memory care programs, on-site nursing care and more, you can be assured that Tennyson Court will be a great fit for your loved one dealing with Alzheimer's disease.
Our highly trained team will make your loved one feel comfortable and at home in their new home. From meal time to the days activities all the way to bedtime, your loved one will be in good hands.
You Can Count on Our:
Great staff to patient ratios
Personalized care plans
On-site nursing
Well-balanced meals with choices
Day trips for shopping and other activities
Laundry service
A calendar of activities to participate in
And more
Contact Us for More Information
Contact our team today if you're looking for exceptional Alzheimer's care near Orchard Park, NY. We'll be happy to answer any questions you may have. Additionally, sign up for your guided tour.

Contact Us