Williamsville, NY Respite Care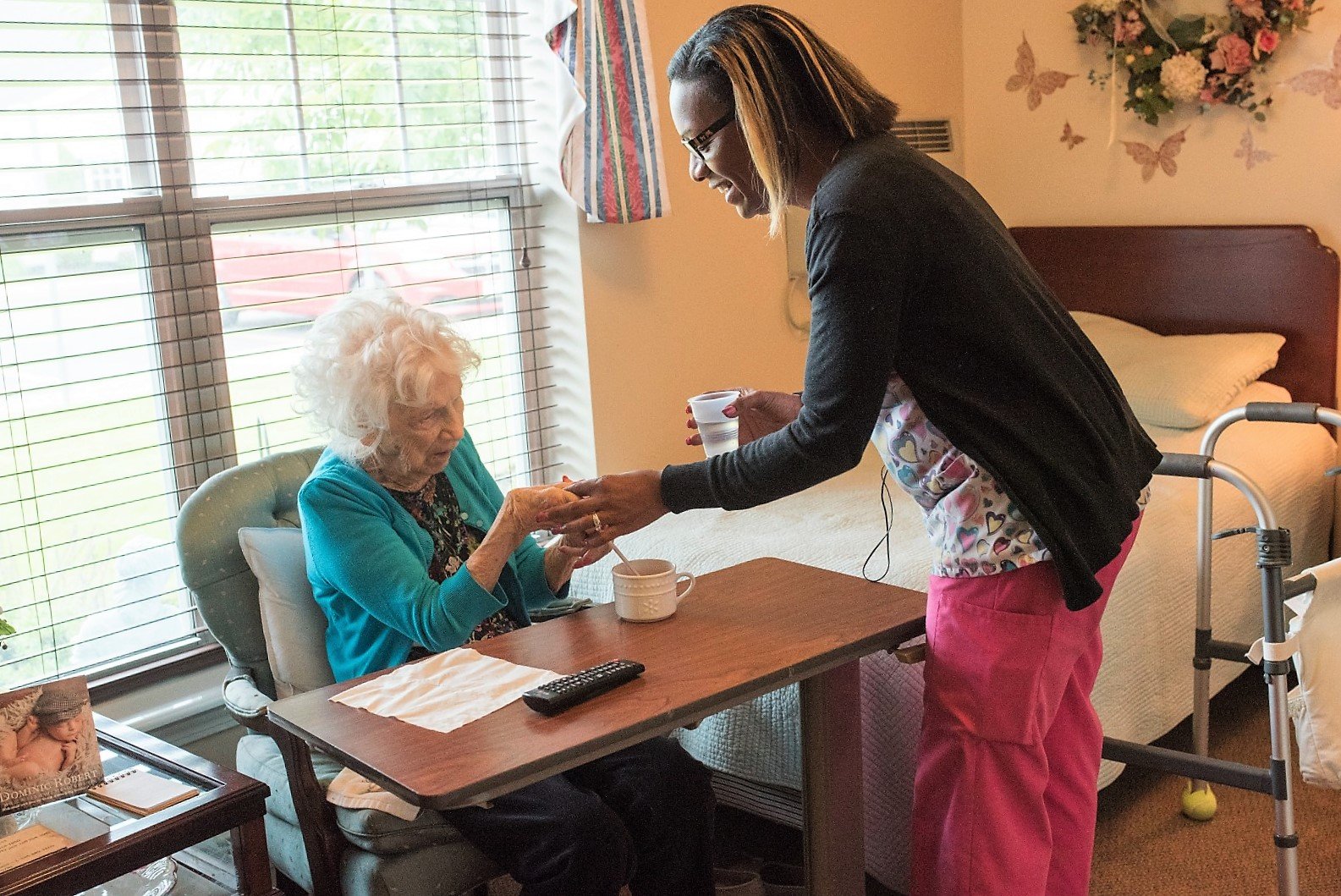 If you are a caregiver for an elderly loved one, you know how rewarding it can be. However, it can also be quite challenging, particularly when medical complications arise. If your loved one requires temporary medical care that is beyond your skills as a caregiver, a respite care facility can be the ideal solution.
About Our Respite Care Services
At Tennyson Court, we provide respite care services for seniors in Williamsville, NY, and the neighboring communities. We can help you provide the care your loved one needs. At Tennyson Court, we provide respite care for a minimum of 30 days, and we can continue providing care until your loved one is ready to return home.
Dedicated Care Staff
When your loved one checks in with us, you can rest assured that they are in good hands. We'll do everything in our power to help your loved one heal so that they can return to you as quickly as possible, or help them to enjoy their time with us as you take some well-deserved time for yourself.
Respite Facilities Provide Peace OF Mind
In addition to providing care for seniors with illnesses, we can also help you out if you simply need a break from providing full-time care. To be the best possible caregiver for your loved one, you need to take care of yourself as well, and that includes taking breaks when needed. When you return, you'll feel refreshed and ready to care for your loved one in the manner that he or she deserves.
ContAct Tennyson court Today
If you are interested in learning more about our respite care services, we welcome you to get in touch with us. We'll be happy to schedule an appointment for you to come in for a tour of our respite care facility. We'll answer any questions you have about our respite care services. Reach out today to learn more.

Contact Us