Williamsville, NY Memory Care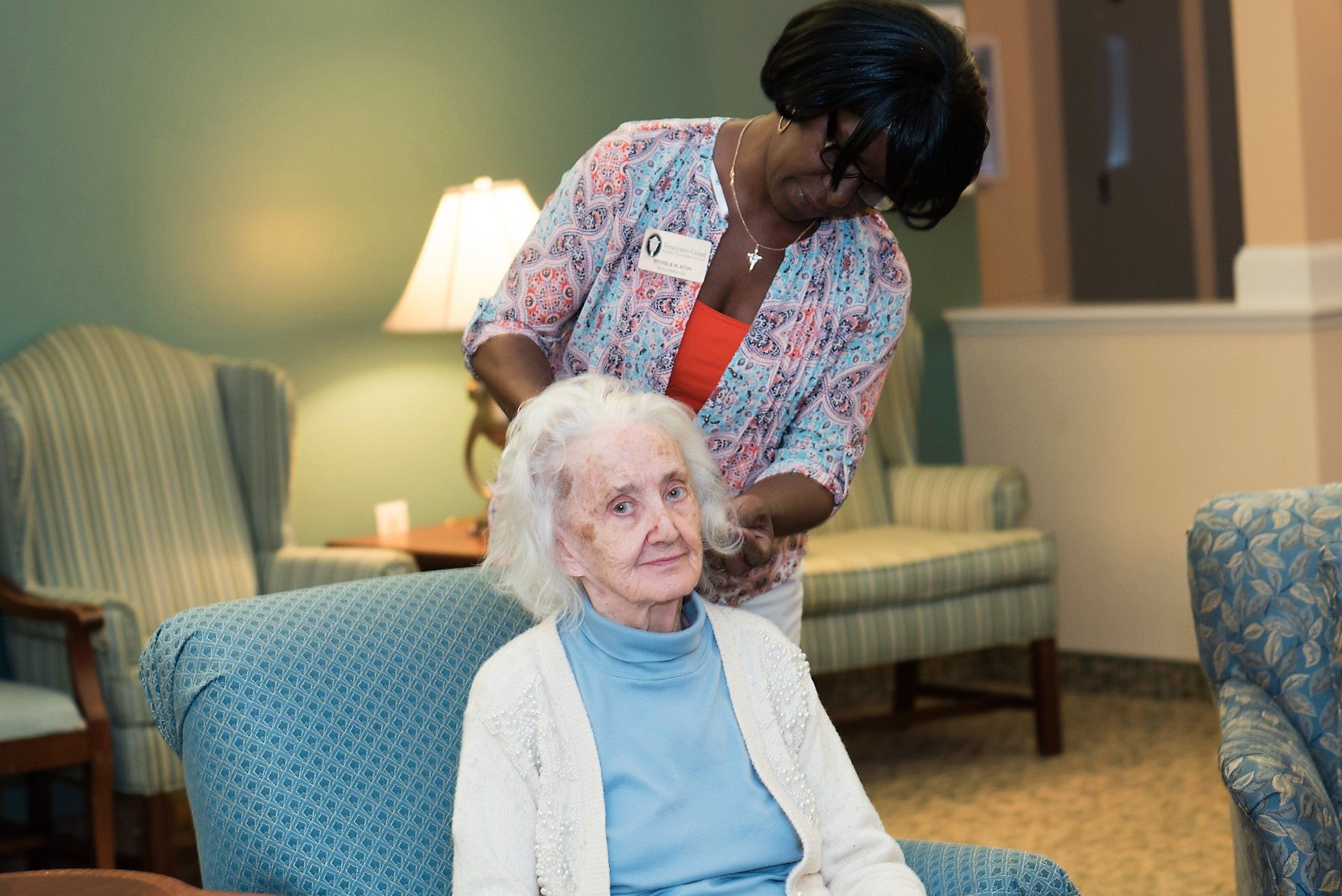 It is often a difficult decision to place a loved one in a memory care facility. At Tennyson Court, our residents enjoy the highest possible quality of life, regardless of the challenges they face due to Dementia or Alzheimer's. Our comprehensive services will provide your loved one the highest quality of care available in the Williamsville, NY area.
Dementia Care Program
Improving the quality of life of those with Dementia or Alzheimer's is the primary goal of our memory care program. We focus on helping our residents combat the challenges of memory loss through a variety of activities and events that help to improve cognitive function. There are three memory care houses available, each with a small staff to resident ratios to ensure more personalized, one on one care. And each member of our memory care staff is trained on respectfully and effectively meeting the needs of residents with Dementia and Alzheimer's.
Amenities and Services
Residents in our dementia care program enjoy a wide selection of amenities and services. These include:
Full meals served three times a day
Snacks available throughout the day
Grooming and bathing assistance
Shopping and dining trips
Transportation assistance for medical appointments
On-call LPN and podiatrist
On-site dementia care coordinator
Medication management
Laundry and housekeeping services
Emergency call system
On-site barber shop and beauty salon
These services are always provided as needed, with exceptional care taken to ensure that seniors maintain their dignity while receiving assistance with daily activities.
Contact Us Today
If you have a loved one in Williamsville, NY in need of memory care services, contact us today. We can help determine if Tennyson Court may be the right fit for you.

Contact Us