Tonawanda, NY Memory Care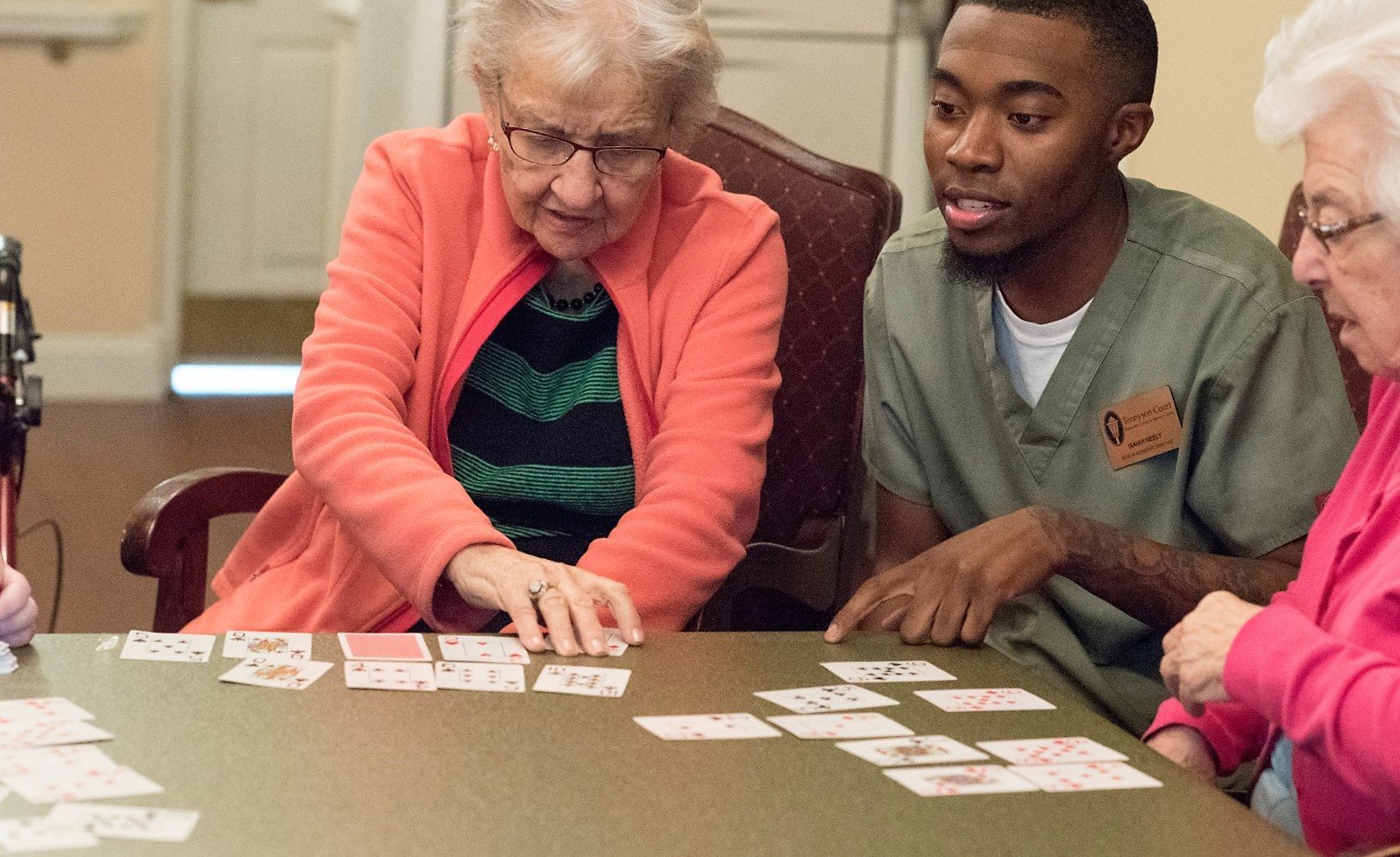 When dementia or other memory conditions affect your loved ones, you want to know they are safe and supported at all times. Tennyson Court provides a comforting setting in the Tonawanda, NY area. and offers memory care services designed specifically for those suffering from dementia and similar conditions.
Specialized Dementia Care
At Tennyson Court, we recognize that dementia care cannot be the same for every individual because no two individuals are impacted the same by memory issues. That's why we emphasize a specialized program for each and every resident at Tennyson Court. We offer a memory care program designed to specifically address the challenges presented by memory difficulties, ensuring your loved one receives exactly the level of care that they need.
AVAILABLE Inclusive Services
At Tennyson Court, 24/7 supervision and care is available to our residents. We have excellent staffing ratios that allow for more personalized, one-on-one care. All care in our facilities is overseen by a dementia care coordinator, and additional services include but are not limited to the following:
3 well-balanced meals each day
Medication management
Weekly housekeeping visits
Room-to-room laundry
Assistance with hygiene, grooming, and bathing
A variety of activities offered daily
Encouragement from our staff to engage in positive activities with others in the community.
Contact Tennyson Court
You don't have to bear the burden of caring for a loved one with Alzheimer's or dementia. Tackling this challenge on your own can be too much to handle, which is why Tennyson Court has established a positive memory care environment that encourages engagement and provides professional oversight for the health and well-being of our residents. Contact Tennyson Court today to see if our program may be right for your loved one.