Welcoming Respite Care Facility
Close to Orchard Park, NY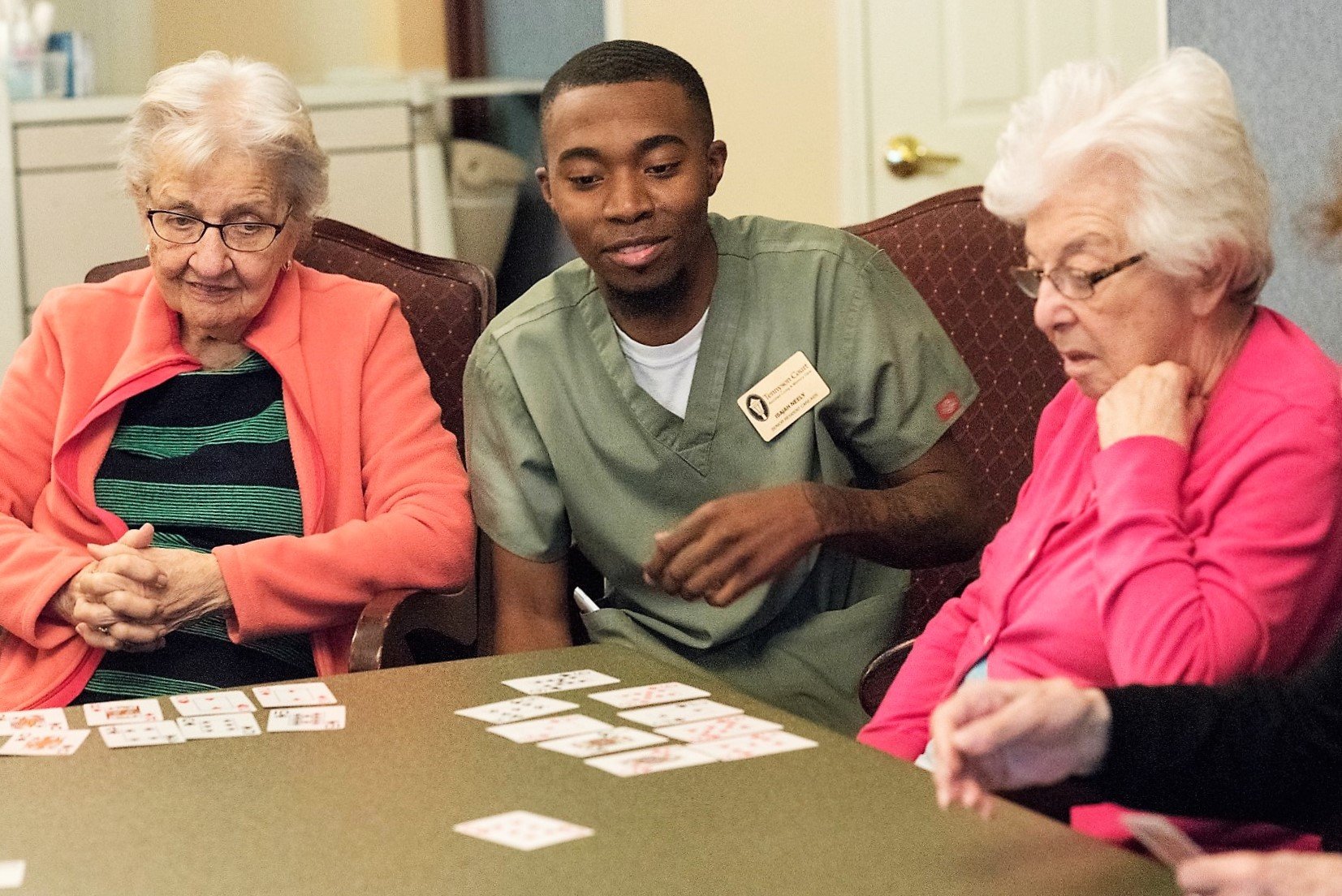 At Tennyson Court, we offer short-term stays in our industry-leading assisted living units for families in need. With a carefully maintained and tightly secured facility, our respite residences are ideally situated to provide quality care for your loved ones.
We provide short-term care that includes comprehensive services lasting 30 days or more. Every resident receives professional care from a sympathetic staff that covers daily routines and needs.
Welcoming, Engaging Respite Facility

At Tennyson Court, our respite care residents receive dedicated attention and care from staff throughout the day. In addition to managing daily care, our staff also provides community activities to create opportunities for our residents to socialize and find entertainment during their stay.
Our modern respite care facility features generous accommodations to help our residents relax. With family-style dining rooms, landscaped outdoor spaces, emergency calling systems, and an on-site barber, our amenities cover a wide selection of needs. Our staff strives to maintain and keep our facility at the highest levels of order and cleanliness.
Respite Services Provide Peace of Mind
Caring for an elderly loved one requires substantial time and energy every single day. Understandably, it may be best for some families to rely on respite care to provide better care temporarily. Also, longer-term assisted living may be needed in the future, making respite care a good choice as a trial option. Respite care also offers flexibility in terms of expanding services to longer assisted living stays, allowing coverage for a broader range of needs.
Respite care is highly beneficial for helping families adapt to changes that may be unexpected. Sudden illness, injuries, and career changes may make it challenging to provide the same level of care for a loved one. In those times, respite care can be the right choice until your daily life resolves back to a more manageable level. Our respite care services include three daily meals, healthy snacks, regular laundry and housekeeping, and medication management along with assistance with grooming and toileting to cover every basic need.
Contact Tennyson Court
To learn more about our short-stay options here at Tennyson Court, contact our Orchard Park, NY respite care coordinator today! We encourage you to tour our community and see if respite care is the right option for your family. We'll be happy to answer you the information you're looking for.