Niagara Falls, NY Memory Care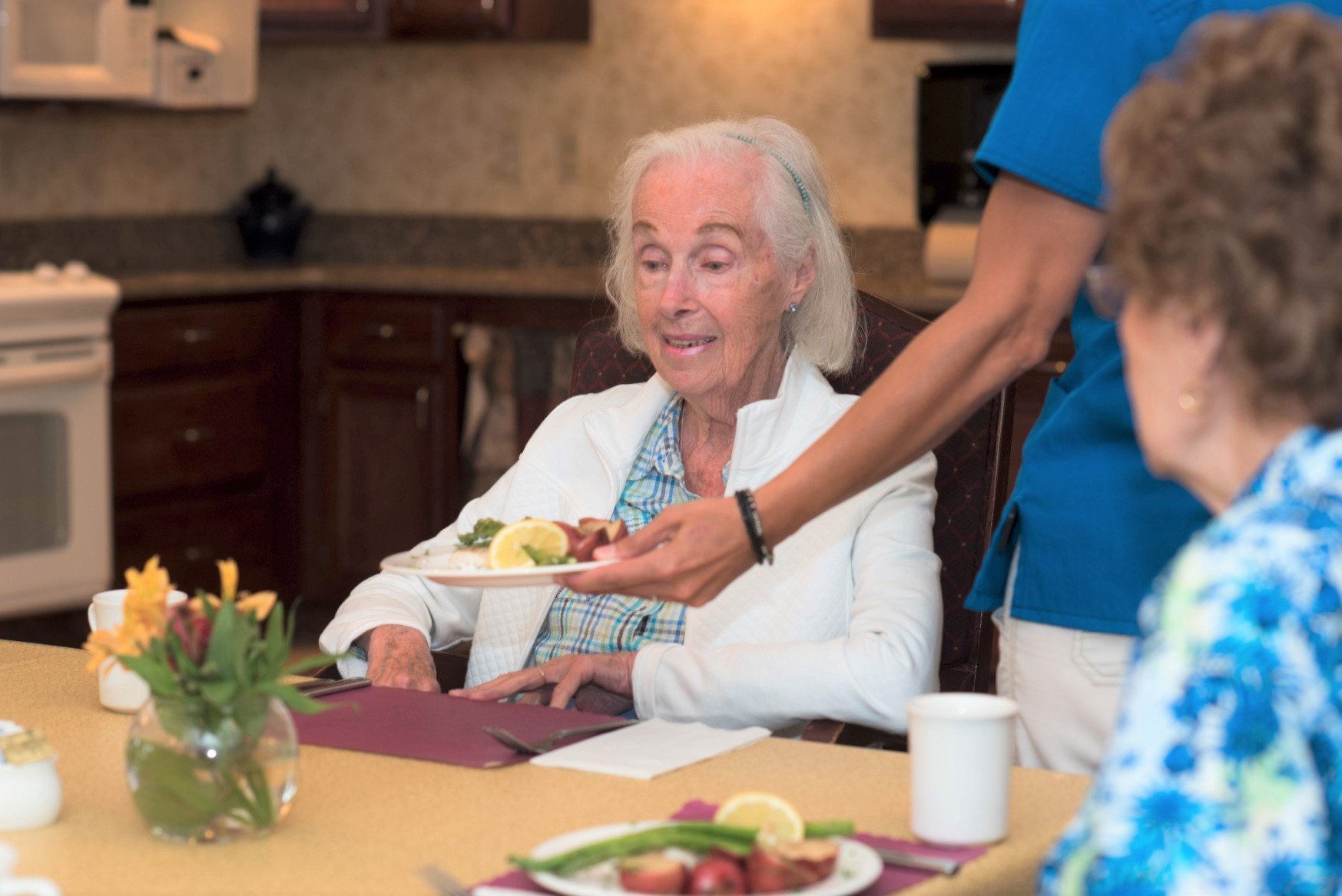 Here at Tennyson Court, we're committed to creating a supportive, respectful community for adults who require residential memory and dementia care services in Niagara Falls, NY. We work hard to help each of our valued residents feel safe, included, and comfortable in our warm, welcoming environment that is specially designed for people living with Alzheimer's, dementia or similar issues that cause memory loss.
Personalized Dementia Care
Our team of professional, compassionate dementia care specialists are committed to providing our residents and their families with services that help promote optimal health and wellness.
Upon joining our memory care program, the unique needs, preferences, and goals of each new resident are carefully reviewed by our dedicated dementia care case manager. This information is included in a personalized care plan that is reviewed every 30 days to ensure ongoing quality of care.
Low Staff To Resident Ratios
At Tennyson Court, our dementia care program is delivered across three residential houses—Hampton House, Langley House and Oxford House. Each memory care house is designed to look and feel familiar, with upscale amenities including a family-style dining room, inviting seating areas, an all-day snack bar and on-site hair stylist.
To keep our residents safe and comfortable, supervision is provided around the clock, and our LPN is on duty 16 hours per day. We maintain low staff-to-resident ratios in order to deliver the best possible care, and services such as medication management, foot care and medication delivery are available.
We encourage health and wellness through regular recreational activities and easy access to secure outdoor patios and enclosed garden areas, while certain entryways are equipped with a wander-prevention system for safety.
Contact Tennyson Court Today
To book your personal consultation with one of our Niagara Falls, NY memory and dementia care services specialists here at Tennyson Court, call us today.