Welcoming Memory Care Facility
Serving Close to Lockport, NY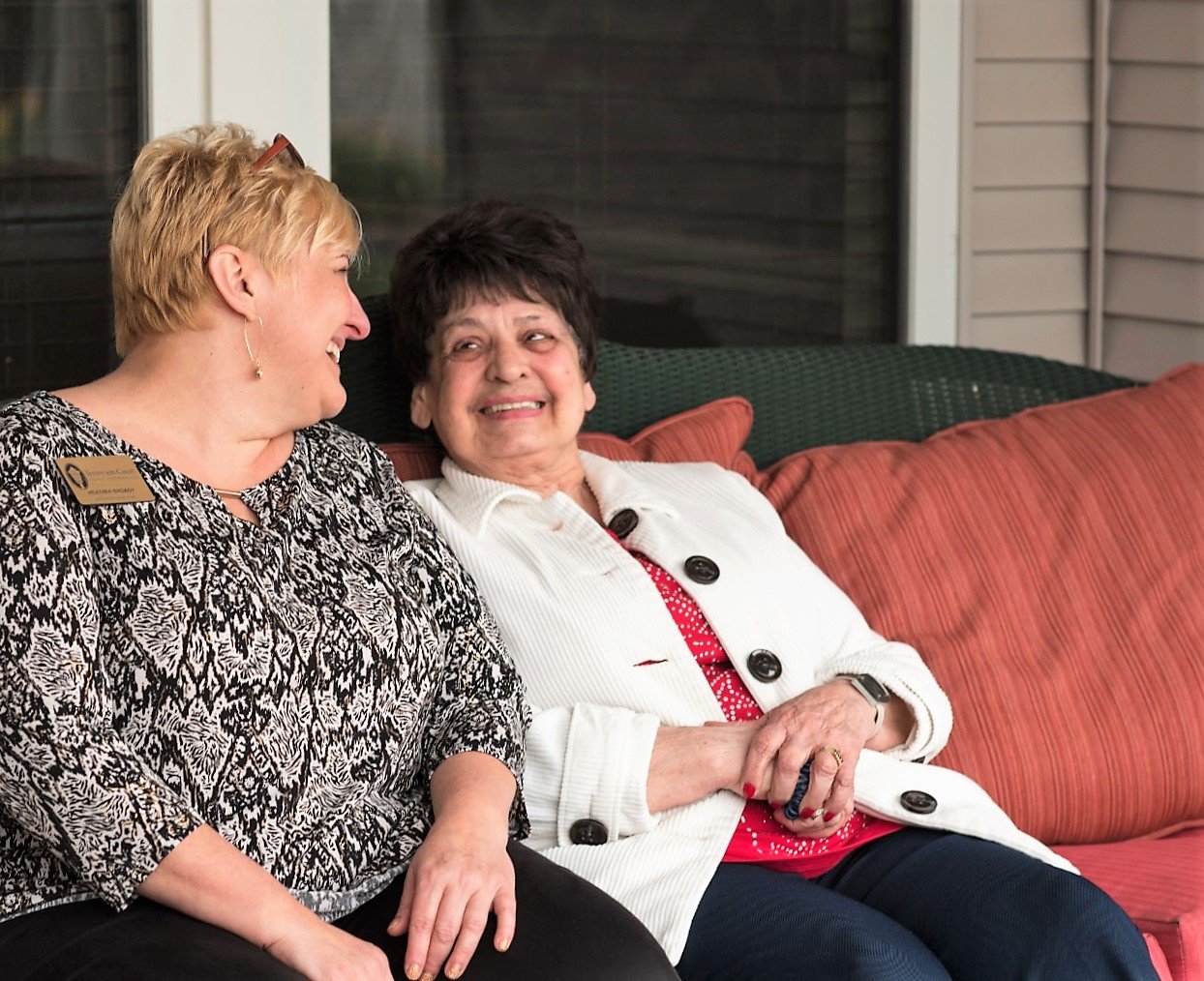 If you are looking for high-quality senior care for a loved one, you'll find what you're looking for at Tennyson Court. We have been providing dedicated memory care services for seniors in Lockport, NY, and the surrounding areas for many years and have built up a great reputation as being the premier provider of dementia care services in the local community.
Dedicated Dementia Care
Our residents can receive around-the-clock care from our experienced nursing team if necessary. Our team of professionals is educated and trained specifically in providing memory and dementia care. We take great pride in our capabilities, and we always provide individualized care to each resident of Tennyson Court. We recognize that no two cases of Alzheimer's or dementia are exactly alike, so we tailor our approach to each person's unique needs.
Our Additional Amenities
We strive to provide everything our residents need to live happy, fulfilled lives during their time with us. It all starts with the foundation of three nutritious, meals every day, served up in our expansive dining room. We also provide a busy schedule of activities for our residents to enjoy as they like. Life at Tennyson Court is fun and exciting, from excursions to running errands, game nights, and social and holiday events. We also offer fitness classes to help our residents stay healthy and active. We even have an on-site beauty parlor so our residents can look and feel their best.
Also available to all our residents are a variety of services and amenities. These include:
Three delicious, healthy meals
Alternate meal options that support your tastes and dietary needs
All-day snack bar
Grooming and bathing assistance
On-site hair stylist
Medication assistance and management
On-call LPN and podiatrist
Secured doors to prevent wandering
Laundry services
Weekly housekeeping
Transportation assistance for shopping and appointments
Find A Memory Care Facility For your Loved One Today
Moving a loved one into a memory and dementia care facility is not an easy choice, but our team is here to help make this transition as easy as possible. We are always more than happy to answer any questions you have about our facility, nursing staff, amenities and more, so don't hesitate to ask. We would love to take you on a tour of our facility to show you everything we have to offer, so get in touch today to schedule an appointment. We'll provide you with everything you need to know to make an informed decision about living at Tennyson Court.