Kenmore, NY Respite Care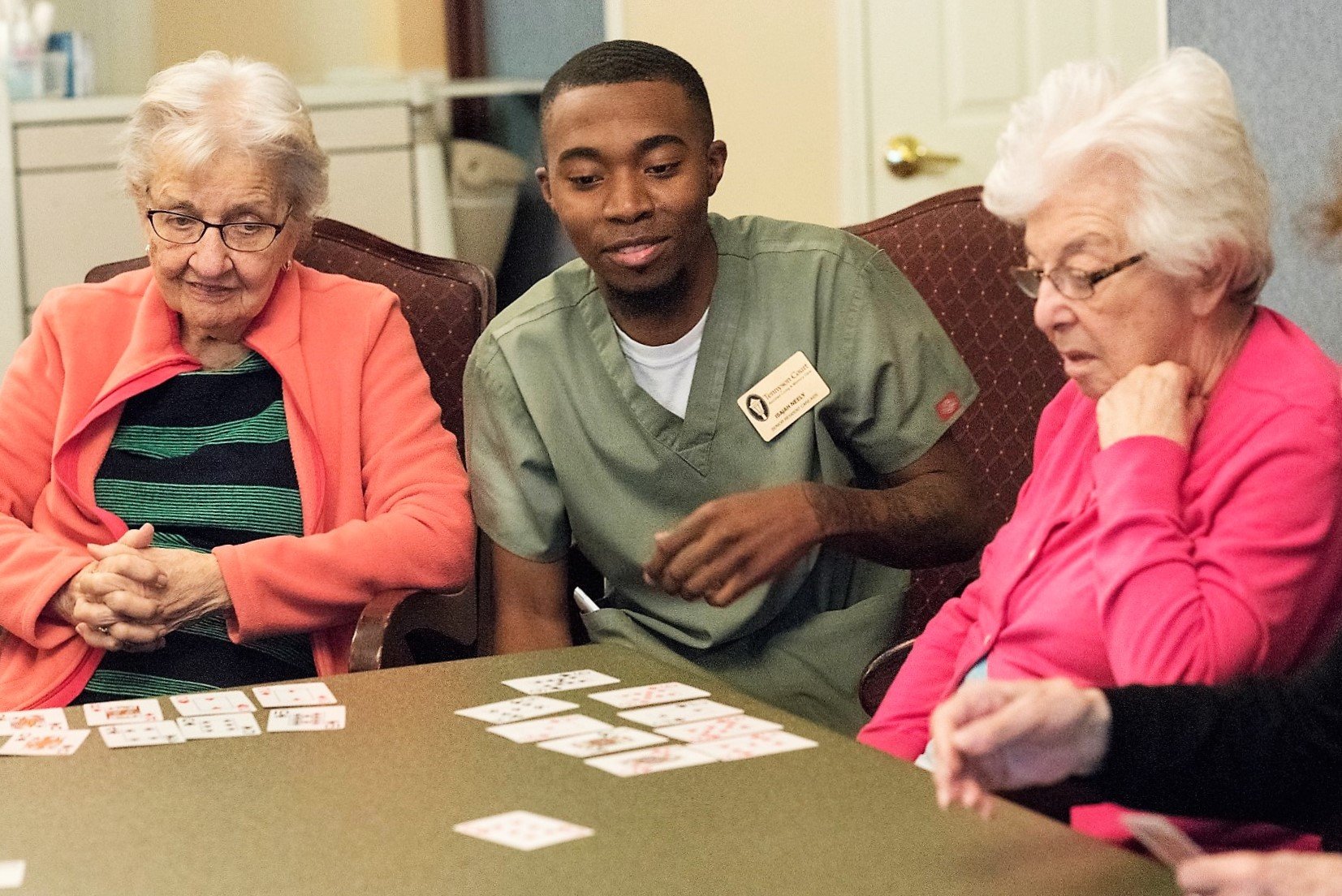 Here at Tennyson Court, we've established a respite care facility to provide short-term stays in our assisted living units. Our secure environment introduces families to additional options they can explore to provide quality care for loved ones.
We provide the perfect option for seniors who need respite care services for 30 days or more with professional, sympathetic staff that assist with daily routines and needs.
Welcoming, Engaging Respite Facility
At Tennyson Court, our respite care residents are welcomed and warmly assisted throughout each day of their stay. Our staff also prepares a variety of activities that involve our residents to promote inclusiveness for our residents.
Additionally, our modern respite care facility has generous amenities to maximize comfort for our residents. With family-style dining rooms, secure, landscaped outdoor spaces, private resident rooms, and an on-site barber and beauty salon, our personal spaces are highly accommodating. We do our best to maintain a clean living space that everyone can enjoy throughout the day.
Respite Services Provide Peace of Mind
Short-term respite stays can provide caregivers with needed rest or time to take care of other personal matters. Also, seniors have an opportunity to experience care at an assisted living community which may be an option in the future. Respite care is also highly flexible in terms of expanding services to longer assisted living stays.
Respite care helps families who may face unexpected circumstances such as an illness, career change, or other situations and need time to reconsolidate their schedules to provide 24-hour care for a loved one. Our respite care services include three daily meals, healthy snacks, regular laundry and housekeeping, and medication management along with assistance with grooming and toileting to cover every basic need.
Contact TEnnyson Court
To find out more about our respite care options at Tennyson Court, contact our care coordinator today. We recommend scheduling a tour of our campus near Kenmore to better understand all the services we provide!