East Aurora, NY Memory Care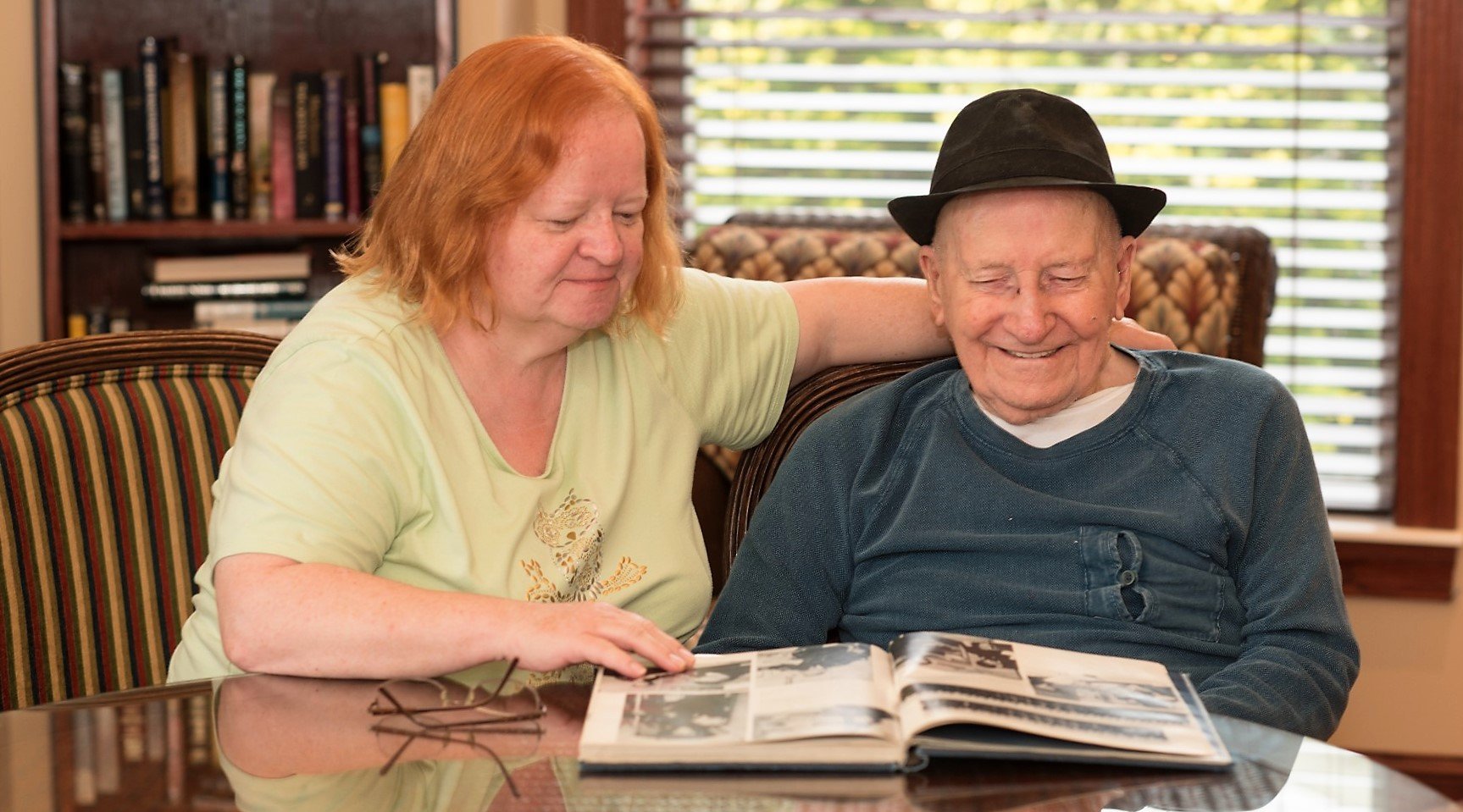 Many individuals dealing with memory issues will need specialized services to maintain their quality of live. A facility with experienced caregivers that have been trained to care for those with memory problems can often be the best choice in these situations. If you have a loved one with Alzheimer's or dementia, the memory care program at Tennyson Court may be right for you and your family.
About Our Memory Care Program
In the memory care program at Tennyson Court, our residents recieve exactly the level of care that is needed to keep them safe and secure. Resident Care Aides an Nurses that have been specifcally trained to work with those dealing with dementia and Alzheimer's are available to provide 24/7 assistance if necessary. Residents in our program will stay in one of three houses specifically dedicated to memory care where a multitude of services will be provided to them. This includes:
Overnight On Call LPNs
3 Well Balanced Meals Daily
Medication Management
Weekly Housekeeping
Delayed Egress Doors to Prevent Wandering
Encouragement to Join Activities
Assistance with Grooing, Hygeine, Toileting and Bathing
Emergency Call System
And more
Dedicated & Caring Staff
Respect, dignity, safety and fulfillment are the main tenants of our memory care staff members. We work closely with our residents to ensure that they have plenty of activities to do while we continue to respectfully meet their needs. Residents are given as much independence as they can safely take on to allow them the best quality of life possible. Those in our dementia care facilities will also benefit from lower resident to staff ratios, to ensure that each resident is well supervised and can recieve one on one care.
Learn More About Our Dementia Care Program in East Aurora
When a loved one is well cared for by experienced staff, you'll know that they are in the best environment possible for their safety and happiness. If you think the memory care program at Tennyson Court may be a good fit for a loved one, call us today. Our staff will be happy to answer any questions you may have about the program.