Depew, NY Respite Care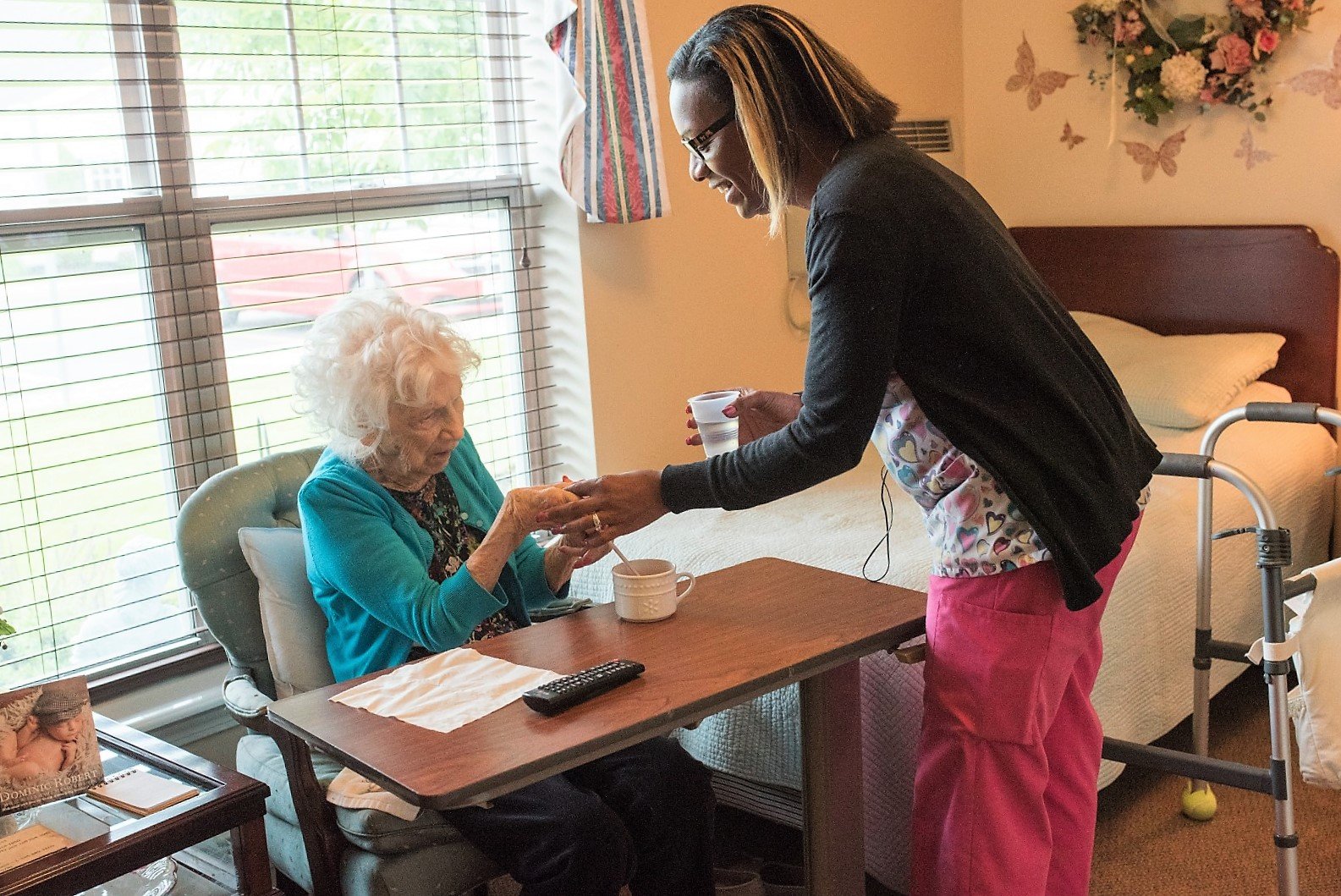 Here at Tennyson Court, we're proud to provide quality respite care services for seniors and adults who need a safe, supportive home away from home for 30 or more days.
Our Depew, NY respite care facility offers numerous benefits for both residents and their caregivers, and all of our respite care clients receive the same high-quality support as our permanent residents. This includes access to all the amenities we have in our modern facility, home-style meals, social activities, and more.

LEARN MORE
Respite CAre Facilities Provide You With Peace Of Mind
Being a caregiver can be rewarding, but it can also make it difficult to take care of your own needs. Our respite care services in Depew, NY are designed to give family caregivers the time they need to attend to their career, focus on their children, or simply enjoy a well-deserved vacation.
Accessing our respite care services can also be a good option for individuals who need time to make renovations to their own home in order to accommodate a wheelchair, install a chairlift, or improve safety in their bathroom.
Daily Activities
Our respite care facility is designed to be a comfortable, welcoming environment for all of our residents. We encourage socialization and physical activity with daily activities such as Tai Chi classes, low-impact exercise groups, and regular bingo games. Our Men's Club, ice cream socials, and happy hour make it easy for our respite stay residents to quickly make new friends.
Contact Us for More Information on our Respite Care Services
To learn more about our Depew, NY respite care facility and how we can support you and your loved one, contact us here at Tennyson Court today. We offer personalized guided tours where you can visit our respite care facility, learn more about our respite care services, and have all your questions about respite care answered by our friendly, professional staff members.

CONTACT US