Depew, NY Memory Care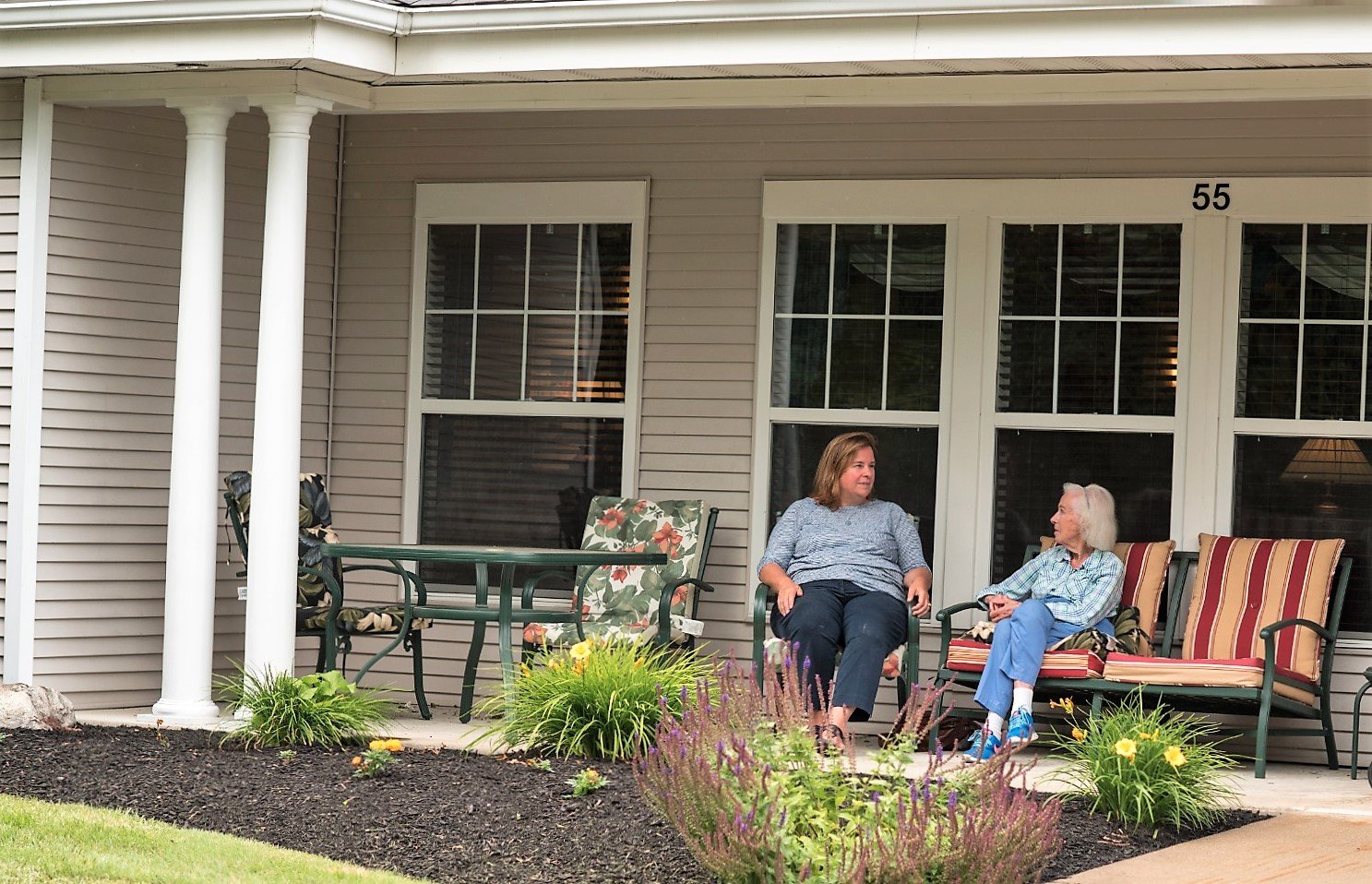 Here at Tennyson Court, we've designed a comprehensive dementia care program where people living with memory loss can enjoy a safe, supportive environment geared to their unique needs and preferences.
Our memory care home is staffed by highly qualified, compassionate professional caregivers who have been trained to respectfully care for those with Alzheimer's and dementia, while our modern, purpose-built facility offers amenities and features that help enhance the safety and well-being of our residents in this program.
Comprehensive Memory Care in Depew, NY
At Tennyson Court, we've created a comprehensive ,emory care program that ensures your loved one will receive high-quality care and personalized support that's designed to meet their unique needs and preferences.
Our dementia care services include case management services and an individual case plan for every one of our residents. We take the time to create a custom case plan for your loved one within 30 days of admission to our memory care facility. We regularly review this case plan and make changes as needed to ensure the right supports and services are always in place.
Specialized Dementia Care
We understand that people living with memory loss often benefit from smaller group settings and more one-on-one care. Each of our memory care houses includes:
Three home-style meals served daily, plus snacks
Professional assistance with personal hygiene, bathing, & toileting
Medication management and optional on-site medical services
Personal memory boxes to help residents identify their rooms
Access to secure and private courtyards & patios
Emergency call system
On-site barber and hairdresser
Regular recreation activities
Contact Us
To learn more about our Depew, NY memory care facility, contact us here at Tennyson Court to speak with one of our care experts today.