Memory Care Services For Clarence, NY Seniors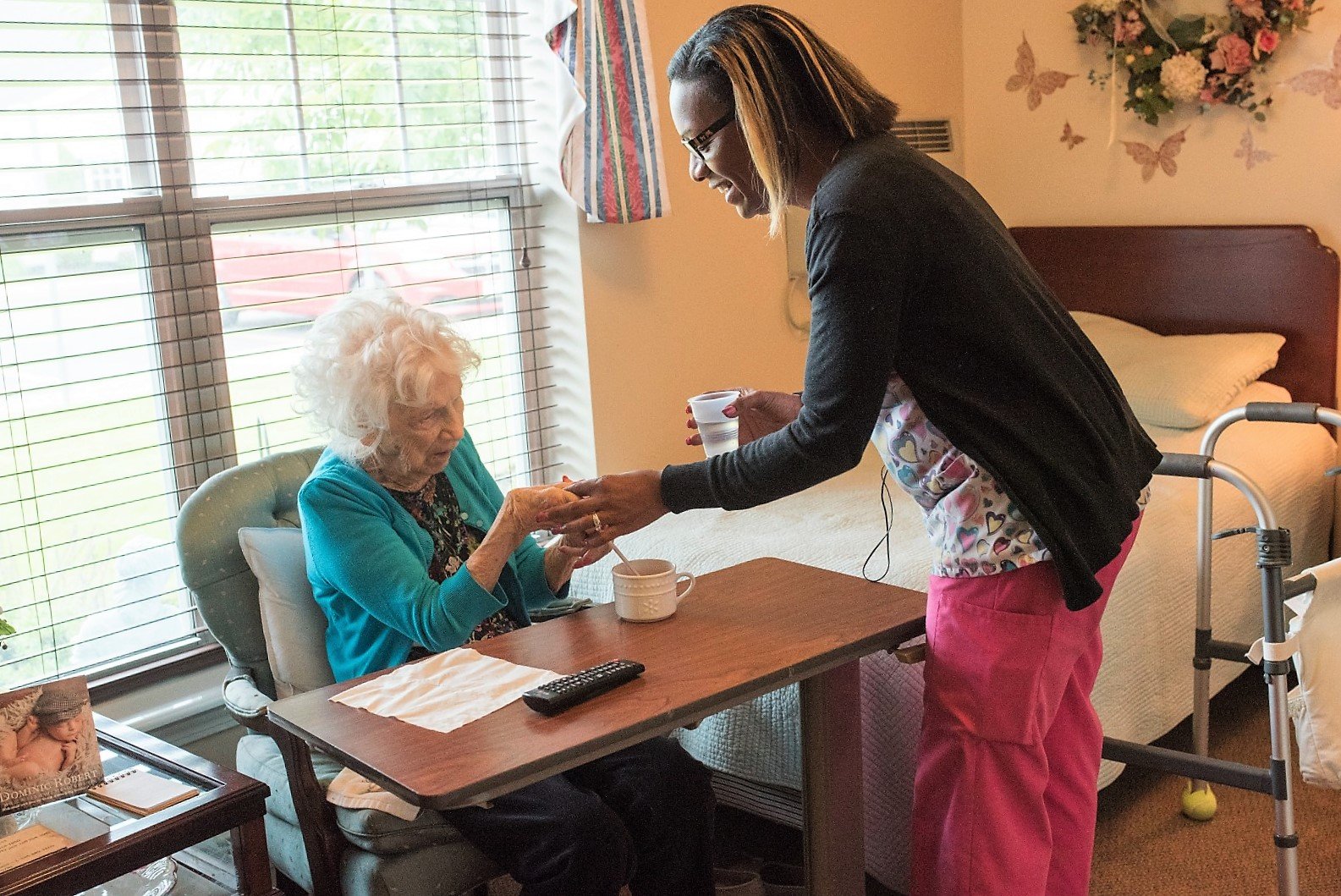 Tennyson Court offers seniors living with memory loss a dementia care program that aims to boost their quality of life. Our unique, home-like setting is designed to promote health and wellness among adults who live with Alzheimer's disease, dementia, and other conditions that can make day-to-day life challenging. Located about 6 miles from Clarence, NY, you will find our enhanced assisted living facility that will provide professional care specifically tailored to your loved ones needs.
Supportive, Professional Staff
As a memory care facility, professional support and supervision is available to our residents 24 hours a day, 7 days a week. Our team of respectfull, skilled caregivers include licensed practical nurses, support staff, and a dedicated dementia care coordinator.
We understand that people living with memory loss have special needs - that's why we provide enhanced one-on-one care and lower staff-to-resident ratios than are found in traditional care homes. Assistance is available for daily living and self care tasks, including grooming, bathing, toileting, and medication management.
Secure, Welcoming Environment
Here at Tennyson Court, we have three memory care cottages available to those in our program. Three home-style meals are served daily in our inviting dining room, while there's always coffee, tea, and healthy snacks available for our residents. Emergency call buttons are located in each resident's room, while our delayed egress doors help to reduce wandering. We also offer weekly housekeeping and room-by-room, on-site laundry service.
Promoting Health and Wellness
Our recreational programming staff provide residents with a full calender of activities and events designed to encourage health and wellness. We offer regular supported outings to local shopping centers, restaurants, and area attractions, and we keep residents engaged through exercise classes, crafts, baking, and social events.
Contact Us Today
If you're in the Clarence area and would like to learn more about our specialized memory care community here at Tennyson Court, contact our staff today. We are confident that our memory care services will help relieve some of the stress in your life that comes with trying to care for your loved one in their difficult circumstances. Memory loss can affect everyone involved with the affected person, but our professionals can help. Call us today.