Understanding Dementia: How It Works
Wednesday, August 14th, 2019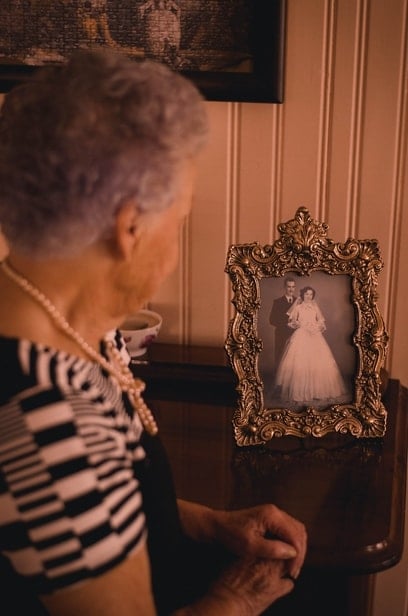 For families and friends of our memory care residents, we've found that a very important part of properly caring for and maintaining a relationship with people who suffer from dementia is to actually understand what they're going through and how dementia affects them. Being a caregiver for someone with dementia can be frustrating and difficult no matter how much you love the person. Having a better understanding of dementia itself can ease the tensions of being a caregiver, so we're creating a blog series to help provide more information on the subject.
In this first post of our series, we're covering what dementia is, the different types, and how it can affect brain function and everyday life.
Dementia: More Than Just Old Age
Let's start with what dementia is. Many of us have heard of dementia before and understand that it's a condition affecting the brain, but some think it's just an age-related problem that causes people to slowly forget things over time. However, dementia is not a part of normal aging. Dementia isn't quite a disease itself; it's more of a broad category of conditions that significantly impair daily functioning in at least 2 of the following categories:
Speech/Communication
Memory
Focus/Attention
Reasoning/Judgment
Visual Perception
These impairments aren't just a sign of normal aging; they're serious symptoms that occur as a result of brain degradation caused by dementia-related diseases. These mental limitations disrupt daily life, causing those with dementia to have changes in mood, personality and eventually be unable to take care of themselves.
Types of Dementia
As we mentioned above, dementia is more of a category of conditions rather than a specific disease itself. There are, however, several different diseases that are all considered to be sub-categories of dementia. These include:
Alzheimer's (accounts for 60-80% of dementia cases)
Vascular Dementia
Lewy Body Dementia
Frontotemporal Dementia
Other conditions are considered to be related to dementia as well, but the ones listed above are the four that comprise most dementia cases. We'll cover some of these and their effects in future posts, but for now, it's important to make the distinction that Alzheimer's and these other conditions are part of dementia but affect different parts of the brain and do not all result in the same symptoms.
What Causes Dementia?
Dementia is caused by the abnormal degradation of brain function due to damaged brain cells that can no longer work properly. Different diseases affect different parts of the brain, and thus cause different symptoms, but all forms of dementia result in brain cell malfunction or degradation.
Since the different parts of the brain all control different things, symptoms can vary significantly based on what part of the brain is affected. Speaking ability, personality, motor skills, memory and even vital functions can all be affected significantly by dementia. This means that people who suffer from this condition can experience major changes in demeanor or behavior as a result of changes in their brain.
Caregiving
It's important for caregivers to understand that this condition is not just "normal aging." And your loved one may become frustrated or depressed because of the way their brain changes. Knowing that this is caused by a condition and is not a voluntary behavior is a key first step to a caregiving plan that focuses on patience and tolerance.
Caring for someone with dementia is difficult, but that's why we're here to help. And that's why we're writing this blog series. Stay tuned for more educational posts to help you better understand the complexities of dementia in all of its forms.