How To Cope With Caregiver Stress
Friday, September 4th, 2020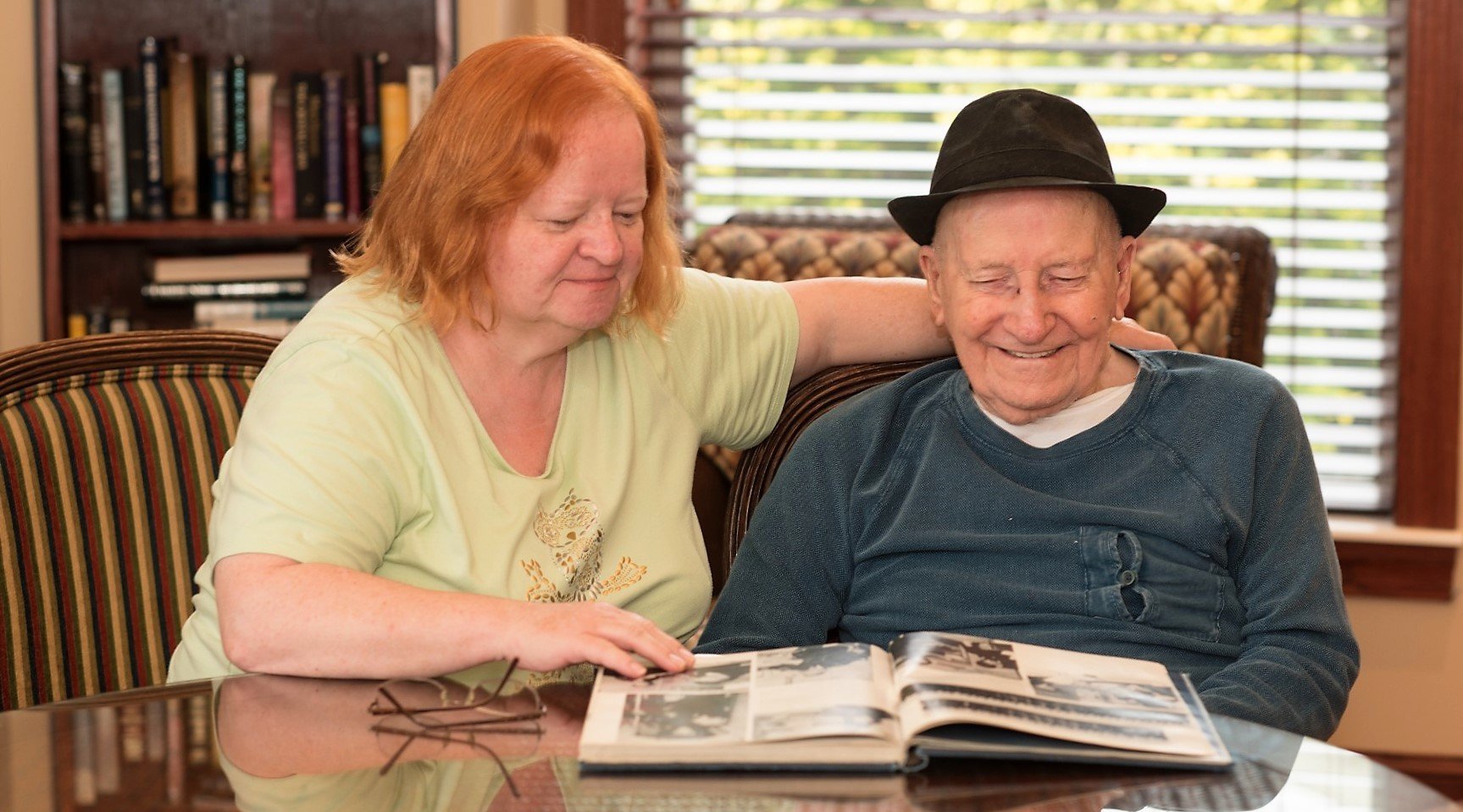 HOW TO COPE WITH CAREGIVER STRESS
When a loved one gets a diagnosis of Alzheimer's, obviously the focus is going to be on that person—their health, their routine, their care, their future. It's easy to forget that this diagnosis will affect the whole family, especially if someone is taking on the role of caregiver. As Alzheimer's progresses, the disease can become extremely difficult to manage. Caregivers can eventually develop their own health concerns, concerns that often go ignored in the face of the actual Alzheimer's diagnosis.
CAREGIVER STRESS
While caregiving can be very rewarding, it can also quickly become overwhelming. When it does, caregiver stress can become an issue. Caregiver stress is the result of the emotional and physical stress caused by caring for a family member or friend. Due to typical family structures, women are more likely to end up developing caregiver stress. Members of the "sandwich generation"—those who still have children at home, but are now also responsible for a parent or other elderly relative—are especially at risk.
SYMPTOMS OF CAREGIVER STRESS
According to the Alzheimer's Association, there are 10 common symptoms of caregiver stress that people need to be aware of:
Denial: Denial about the disease and its effects on the person who has been diagnosed.
Anger: Anger at the situation or even with the person who has been diagnosed with Alzheimer's for no longer being able to do the things that were once easy.
Withdrawal: Withdrawing from friends and social activities either due to lack of interest or inability to find time.
Anxiety: Worrying about the health and safety of your loved one, along with stressing about daily routines and commitments.
Depression: Sadness over the decline of your loved one, the loss of relationship, and general discouragement about the future..
Exhaustion: Physical and mental exhaustion from caring for your loved one's needs as well as your own and the rest of your family's.
Insomnia: Sleeplessness caused by stress and an overwhelming list of responsibilities.
Irritability: Moodiness and a short temper causing you to snap at the people around you.
Inattention: A lack of concentration that makes it difficult to perform even routine tasks.
Health problems: Physical manifestations of the increased level of stress such as headaches, indigestion, nausea, weight loss/ gain, stomach troubles and high blood pressure.
RELIEVING CAREGIVER STRESS
There are some ways you can relieve or at least manage caregiver stress. Realizing you can't effectively caregive if you're doing it alone is key to managing caregiver stress. Take advantage of resources you have available, such as other family, friends and community centers.
Hospitals and community agencies often offer classes to help you learn how to care for your loved one. Many also offer caregiver support groups, which can be invaluable. If your community offers these sorts of resources, try to find time to take advantage of them.

You may want to consider looking into adult day programs. These programs function as out-of-home care services, with your loved one returning home each afternoon. Most programs run five days a week, and some even offer weekend options. Another, more short-term option is respite care, which gives families a small block of time to have a break from caregiving responsibilities.
Caregiving by yourself is a daunting, often impossible, task. Enlist the help of friends and other family members to lighten your load. Maybe someone can watch your loved one for a few hours a week so you can run errands. Perhaps someone would be willing to occasionally make your family a meal. Identify your specific needs and see who can help you.
Try to stay organized by sticking to a daily routine and making lists. Caregiving is complicated; there are so many moving parts, and so much to stay on top of: prescriptions, paperwork, finances. It's easy to get overwhelmed. A routine will help both you and your loved one, so figure out what works best for your household and try to stick to the schedule you've set up.
Remember to take care of yourself. This means taking time to do the things you enjoy, as well as keeping an eye on your health. Remember to exercise, eat well, get sleep and make sure you visit your doctor too!
ALZHEIMER'S CARE AT TENNYSON COURT
When caring for a loved one becomes overwhelming, you can turn to Tennyson Court. Our three Memory Care houses are staffed with attentive resident care aides and nurses who have comprehensive training for treating Alzheimer's or dementia at every level. Starting with a personalized care plan for your loved one, we'll develop a routine that will provide as much independence as possible. Our secure building will keep your loved one safe, and our staff will keep them cared for and engaged.
To learn more about how Tennyson Court can relieve the burden of caregiver stress, and allow you to spend more quality time with your family member, please call us at 716-632-9496 or request more information here: