Dementia Care Tips
Friday, February 15th, 2019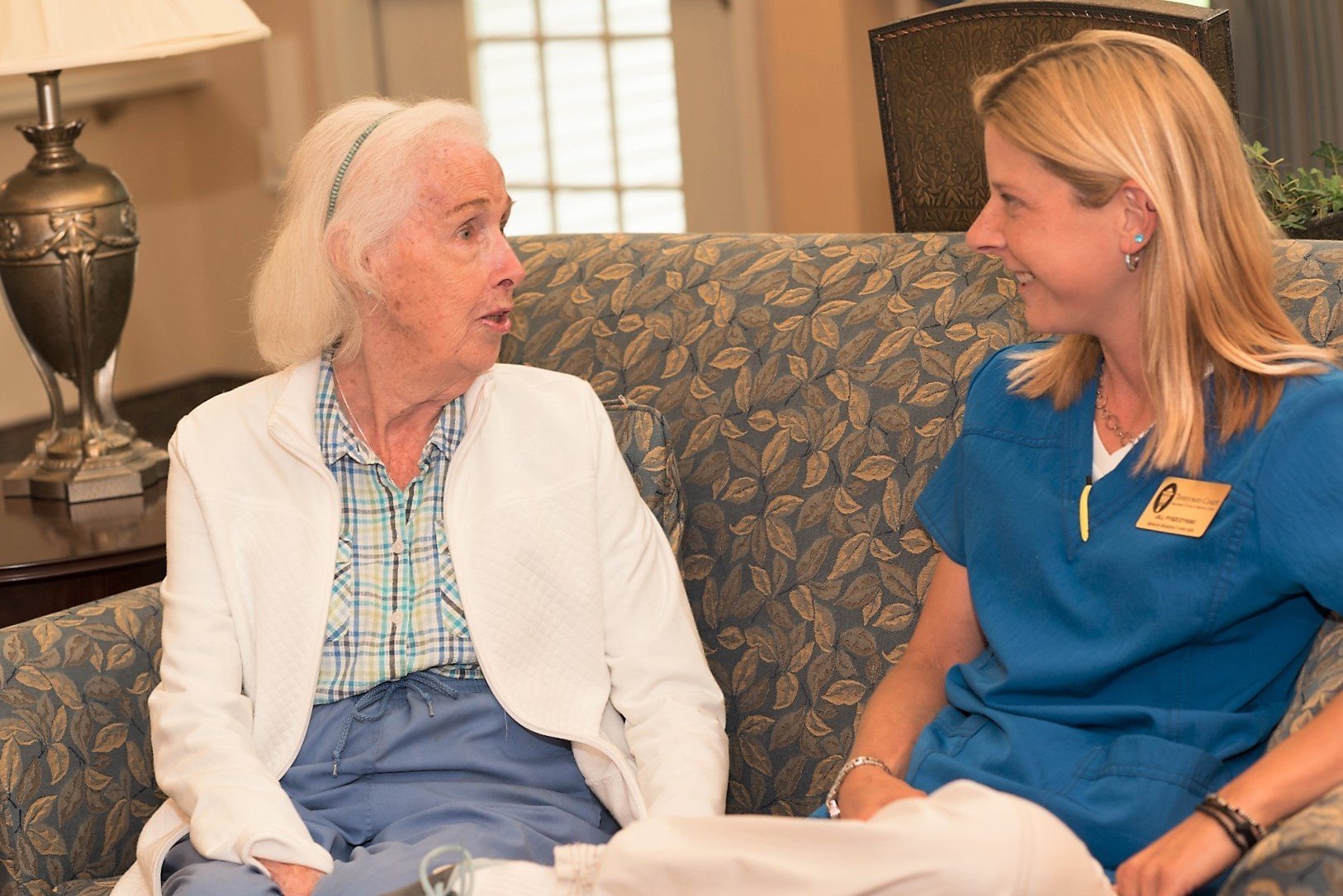 Dementia Care Tips
Caring for someone with dementia doesn't come naturally. There's a lot to learn, but you don't have to figure everything out the hard way. The disease requires a lot of patience and love from family members. Here are some tips that can help!
Ignoring symptoms won't make them go away
When you notice an elderly loved one struggling with memory, thought, or judgment, it's scary to think that they might have dementia. Because it can be so hard to accept, many people hope that the symptoms will go away on their own or that they're simply just wrong.
The best thing to do is to schedule a thorough exam with a doctor. This will allow the doctor to provide you with the correct diagnosis. Many treatable health conditions can seem like dementia, such as thyroid problems, vitamin deficiencies, and even depression. It's important to rule these conditions out first.
Having an early diagnosis after symptoms are first observed is a major advantage in dementia treatment. Getting in early to see your loved one's doctor allows treatments to be more effective, which delays progression, reduces symptoms, and improves quality of life.
Seek Help of a Memory Care Facility
As much as it might feel like you're the only one who can take care of your loved one, there are others who can help! At Tennyson Court, we recognize that individuals with dementia require a specialized memory care program. Our memory care facilities are built for the specific purpose of serving those with dementia. The environment is secure, specially-designed by dementia experts to reduce the risk of danger from wandering.
Don't feel ashamed
Moving your loved one to a memory care facility may lead to some resistance from friends or other family members. Their criticism may force you to question if you have made the right decision. Most people have no idea what it's like to take care of someone suffering from dementia. The most important thing is that your loved one is getting the care they need to truly enhance their quality of life in a warm environment created just for them.
Work with counselors and managers to ease the transition
At Tennyson Court, we have professionally-trained staff members who will be able to work with you and your loved one to ease the transition. We find that family members who follow along with the memory care program can benefit in many ways. Everyone is going through this transitional time together, so having that understanding will help.
Reassure your loved one
The way you communicate to your loved one about the move to a memory care facility can help establish a successful transition. The decision for how to address the move is solely dependent on the situation you feel your loved one would respond to best. We find the most important point is for families to reassure their loved ones that they will be nearby and can continue to see them regularly. Knowing this, we provide a family-friendly activity calendar for events that take place every single week!
Quality of life is still possible
It isn't easy to cope with dementia, both for you and your loved one. But finding ways to enjoy life with dignity is still very possible. We aim to boost the quality of life for those with dementia. Our goal is to have your loved ones enjoy the rest of their lives and have daily activities to boost their cognitive abilities. We want your family to focus on the positives, no matter how hard it may seem at times. We have built a welcoming, nurturing community at Tennyson Court that your loved one will enjoy living in and your family will enjoy visiting!
If you're interested in learning more about our memory care facility, call us at (716) 632-9499 for more information or book a tour of our facility.