Assisted Living Facility Near Lockport, NY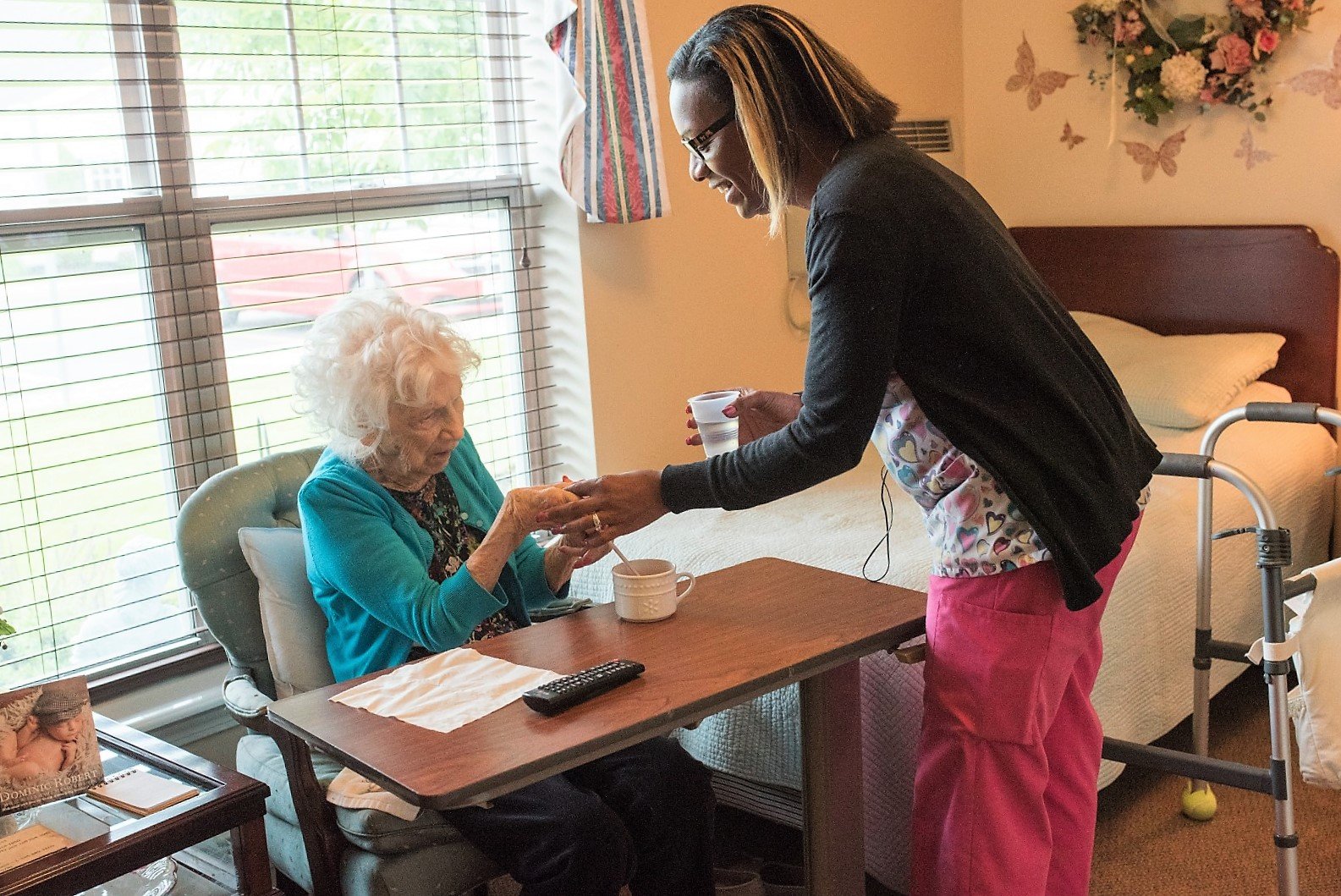 Everyone wants to improve the quality of life for their loved ones as they get older. When they need help with daily tasks and require supervision to stay safe, a high-quality assisted living home can often be the best solution. In this setting, individuals will get all the help they need with daily tasks from caring, trained caregivers. If you're looking for an assisted living facility for a loved one in the Lockport area, call Tennyson Court today.
We know the decision to transfer a loved one to an assisted living facility can be a difficult decision, but we will do all we can to make the transition is smooth as possible. We help to acheive this by providing the best care possible for your loved ones so you know they are in great hands.
Assisted Living Facility Benefits
For those who may need some assistance with daily tasks such as dressing, bathing and grooming, an assisted living facility can be a great option. At Tennyson Court, we provide assistance with these tasks and many others, while still allowing our residents to maintain their independence. Our design promotes opportunity for plenty of socializing. We also make it easy for our caregivers to provide fast care when needed. See what makes our design unique!
In addition to the supervision and assistance an assisted living facility provides, we also have a full range of amenities and activities to keep our residents as active and engaged as possible. We provide weekly housekeeping, room by rom laundry services, three balanced meals a day, medication management, and many scheduled activities, including religious services, movie nights, ice cream socials, and even trips to the casino!
Personalized Care Plans
At Tennyson Court, we assess each residents specific needs during their pre-admission evaluation to determine what level of assistance will be required. Then, over the first 30 days of admission, the care plan is shaped to meet each person's individual needs. We will work with you, your loved one, their primary doctor, and your case manager to make sure we can provide the correct level of care. And from then on, the plan will remain under constant evaluation to meet your loved one's changing needs.
Contact Tennyson Court Today
With a safe place to live, supervision when needed and compassionate care, assisted living is a wonderful option that allows seniors to retain their independence. It also gives you peace of mind knowing your loved one is in a safe and secure place to live. If you are looking for an assisted living facility in the Lockport area, call Tennyson Court today to schedule your guided tour today.